Reading Time:
3
minutes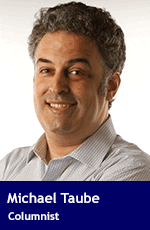 When Stephen Harper resigned his seat in the House of Commons last Friday, it was seen as the end of an era. I readily concur.
My history with the former Prime Minister goes back much further than my tenure as one of his speechwriters.
We first met in December 1996. He was a first-term Reform Party MP, and I was the publisher/editor of a now defunct conservative commentary newspaper, From The Right. Over a lengthy dinner at a Greek restaurant in Toronto, we spoke about history, politics, economics, foreign affairs, current events, and our families.
The lines of communication stayed open for many years. We agreed on certain issues, and disagreed on others. I gradually learned about his personality, strategic mind and thought process. There are many observations I have about Harper that no biography has ever properly covered – or, in certain cases, tackled.
Harper and I haven't spoken much lately.
No, we didn't have a private argument or exchange words in public. Rather, I went back into the media, and he had an important job to do running the country. These two public roles are separate, and it's not a wise idea to mix them too closely.
During Harper's time in office, I criticized various ideas and proposals.
I opposed income-splitting, and called it the "equivalent of state-run socialism for the wealthy." I didn't mind targeted tax credits, but I strongly preferred broad-based tax relief and/or a flat tax. The inordinate amount of infrastructure spending was frustrating. Relations with the media were far too frigid at times. I wanted to see Canadian boots on the ground to fight ISIS instead of support for air bombings and training international troops. Foreign ownership restrictions were barely considered or touched. The Tories's lack of commitment (at times) to fiscal conservatism was also a sore spot.
But, for the most part, I felt that Harper ran an effective government.
In a nearly a decade, he reduced the overall size of government – which is a good thing. Federal revenues to GDP ratio decreased by nearly 15 per cent before last October's federal election. He lowered personal and corporate income tax rates to more acceptable levels. He introduced some well thought-out programs, including the universal child care benefit and tax-free savings accounts. He trimmed the fat of the bloated bureaucracy, and reduced the hated GST from seven to five per cent. He worked hard as possible to arrange a Canada-EU free trade deal, as well as the Trans Pacific Partnership.
The former PM was also very successful on the foreign policy file.
He transformed Canada from a follower into a leader on the international stage. He was a strong supporter of the war on terror, and the rights of liberal democracies. He provided important leadership in Afghanistan, and had an influential hand in global crises involving Russia and Ukraine. He condemned North Korea for nuclear weapons testing. He supported the State of Israel, and this country's right to defend itself.
Harper's leadership was divisive. He created a political battleground of sorts. He thought about strategic communications, public relations and political tactics on a 24/7 basis. He drove the political left crazy, so much so that the phenomenon known as "Harper Derangement Syndrome" still hasn't completely disappeared from our landscape.
Yet, considering the fact that Canada has long been regarded as a middle power, Harper's leadership was rather remarkable. He worked hard as Prime Minister, and wanted our country to achieve its hopes and dreams in everything from economic success to dominance in sports. He never wanted to accept being second-best in any capacity, and that went double for our nation.
In my view, that is Stephen Harper's political legacy: the quest for Canadian greatness. In time, we'll see if people believe that my old friend and boss achieved it.
Michael Taube, a Troy Media syndicated columnist and Washington Times contributor, was a speechwriter for former prime minister Stephen Harper. He holds a master's degree in comparative politics from the London School of Economics.
---

The views, opinions and positions expressed by columnists and contributors are the author's alone. They do not inherently or expressly reflect the views, opinions and/or positions of our publication.