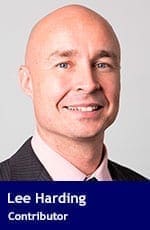 Amen to the ideas offered in It's Time for High-Performance Government, written by Howard Risher and William Wilder and published in 2017.
But how do we bring about high-performance government?
The authors say it's not about efficiency, it's about engaging workers. And on that score, government is 30 years behind the curve.
The 1990s began with recession in Canada and the United States. This forced companies to rethink the way business was done. Rankings emerged on the best places to work, with discussions, studies and surveys focused on how positive and supportive the workplace environment is. People feel best about their jobs – and the most engaged – when they know their contribution matters to their bosses and colleagues, and those they serve. This transformation can bring productivity up by at least 10 percent.
This gap needs to be filled. A 2014 Gallup poll of U.S. federal workers revealed that worker productivity and engagement was 11 percent lower than their private sector counterparts. A separate poll revealed that 71 percent of state and local employees were disengaged with their jobs.
There are important reasons to believe it's just as bad in Canada. Here, public sector sick days average 11.2 per person per year – far above the private sector average of 6.8 days per person. This is indicative of low morale or a lack of passion for the work. The glitches that federal workers have suffered getting paycheques the last two years sure can't help.
Risher and Wilder say that the way to a brighter future has already been shown. Companies that successfully adjusted to the 1990s recession eliminated a layer of management but it wasn't the mere cost savings that helped. As fewer managers had more people to be responsible for, they were forced to delegate responsibilities to others. This required more thought, ingenuity and autonomy to non-managers. Consequently, their engagement and job satisfaction improved.
"When employees believe their efforts are valued and there is mutual respect and trust, they will commit to achieving credible goals," the authors write. "A starting point might be to solicit their ideas to improve performance. They will have many."
One disadvantage that government workers have is that their services are often done in a unionized environment for a public that's subjected to their monopoly.
Performance bonuses, often resisted by unions, can be part of the answer to empowering workers. But nothing beats a competitive marketplace to inspire workplace ideas and get employees feeling that their jobs matter, particularly to the citizens they serve.
Another 1990s example illustrates this well. Indianapolis Mayor Stephen Goldsmith contracted out many of his city's services but encouraged existing employees to bid on the contracts so they could continue with their jobs. The city even helped their workers compose bids. But outside proposals were also considered. Bureaucratic status quo gave way to entrepreneurial ingenuity – in the very same people!
Even pothole repair was revolutionized in Indianapolis. City crews turned into private crews reduced costs from $425 per ton to fill potholes to $307 per ton, while productivity rose from 3.1 lane miles per day to 5.2 lane miles. The secret to doing the job 25 percent cheaper and 68 percent faster came from remounting some patching equipment. This allowed crews to go from two trucks with eight workers to one truck with five workers.
All of this puts the hopes for high-performance government into context for Canada. Yes, we want government workers to be at work, to be engaged, to only take sick days when they're truly sick, to be solicited for ideas and for those ideas to be used only if they're good.
But such things happen best when the private sector is unleashed. That's the best way for government to do things better: unleash the marketplace to get things done faster, better and cheaper.
Lee Harding is a research associate for the Frontier Centre for Public Policy.
---

The views, opinions and positions expressed by columnists and contributors are the author's alone. They do not inherently or expressly reflect the views, opinions and/or positions of our publication.