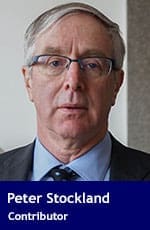 Reaction to the Gerald Stanley-Colten Boushie verdict continues to roil in Canada's legal system.
The latest stir of the pot comes from the Canadian Council of Criminal Defence Lawyers. The council sent a tart reproach this week to Prime Minister Justin Trudeau and Justice Minister Jody Wilson-Raybould for their responses to the acquittal of Stanley, a white farmer, in the shooting death of Boushie, a Cree man from Saskatchewan's Red Pheasant First Nation.
Following the verdict, the PM and justice minister both tweeted that Canada "needs to do better" for Indigenous peoples. The lawyers' council called the politicians' tweets "unprecedented, inappropriate, and quite frankly dangerous." It demanded apologies for political intrusion into a trial. The verdict, after all, remains open to appeal.
The dire warning provides a counterpoint to others outraged at the not-guilty finding. Angry voices, mainly but not exclusively Indigenous, insist the Stanley verdict is fresh proof of systemic racism in Canada's courts. They especially denounce a reported absence of Indigenous jury members at the trial.
Fair-minded Canadians will grasp the historic anger underlying such claims. For centuries, Canada has inflicted on Indigenous people a caustic mix of odious paternalism and neglectful bigotry.
That said, at least two deeply troubling assumptions fuel the furious blowback. Even more troubling is the justice minister's apparent plan for dealing with it.
The first assumption deems the verdict a 'systemic' miscarriage of justice. But how so? If the only 'systemically' valid outcome was Stanley being convicted, why hold a trial? Why not pick the conclusion from a hat with one piece of paper in it?
We know where that leads.
The second premise is that the jurors were racists inherently hostile to the victim. But how can that be claimed? We don't know who the jurors were.
Our system safeguards juror privacy. Jurors, in turn, are forbidden from publicly discussing deliberations. It's a dangerous injustice to just assume 12 Canadians are racists without knowing a thing about them.
Alas, it's credible that the prime minister and justice minister are driven by precisely such an assumption with the vows to rejig our jury system. We await details. Yet they seem bent on racial 'representativeness' for juries despite a 2015 ruling from the Supreme Court of Canada rejecting such quotas.
In its Kokopenace decision, the Supreme Court was adamant that ensuring juries comprise a pie chart of Canadian "diversity" violates our legal history. Our jury system, the court said, is not the means to resolve long-tormented relations between Indigenous and non-Indigenous.
As Mr. Justice Michael Moldaver wrote for the majority: "Efforts to address historical and systemic wrongs against Aboriginal peoples – although socially laudable – are by definition an attempt to target a particular group for inclusion on a jury roll. Requiring the State to target a particular group for inclusion would be a radical departure from the way the Canadian jury selection process has always been understood. … (T)here is no right to proportionate representation. … The recognition of such a right would be unprecedented in Canada."
It would also, Moldaver wrote, create a "legal quagmire" at trial. The primary victim, he stressed, would be the jury system: "It would … spell the end of the jury system as we know it."
That system legitimately claims impartiality precisely because of the current broadly-based and random method for selecting jurors. And, Modaver warned, "no empirical evidence" whatsoever shows that attempting "representative balancing" of juries improves fair and impartial evaluation of evidence.
Such evaluation is, after all, the essential purpose of our jury system.
"The accused's right to be tried by a jury of his peers is a right aimed at securing a fair adjudicative process. … The right is held by the accused, not by societal groups."
A criminal trial is an institutional venue where individual human tragedies are worked out. It is not an ideological forum for politicians' sweeping promises, no matter how justified the roiling anger they promise to redress.
Peter Stockland, senior writer with the think-tank Cardus and publisher of Convivium.ca.
Peter is a Troy Media contributor. Why aren't you?
---

The views, opinions and positions expressed by columnists and contributors are the author's alone. They do not inherently or expressly reflect the views, opinions and/or positions of our publication.