Trudeau binging on bonuses: Government bureaucrats rewarded with tax-funded bonuses despite missed targets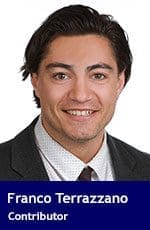 Bonuses are for people who exceed in their job, not for people who fail at their job. Finance Minister Chrystia Freeland needs to remember that.
The Bank of Canada handed out $20 million in bonuses in 2022, while the Crown Corporation hiked interest rates seven times and inflation reached a 40-year high.
The central bank's overarching objective is to keep inflation around "two percent inside a control range of one to three percent."
Despite inflation reaching 4.8 percentage points above its target, the Bank of Canada gave 80 percent of its workforce a bonus – an average of $11,200.
The Bank of Canada also failed to meet its inflation target in 2021, when it handed out $18 million in bonuses. That came on the heels of $16 million in bonuses in 2020.
While prices went up around the world, Canada's 2021 inflation rate was "among the very highest of any industrialized country," according to a report from the Fraser Institute published in January 2022.
At 6.8 percent inflation, Canada's inflation rate was higher than 74 other national jurisdictions in 2022, according to the International Monetary Fund. Peers like Japan (2.5 percent), Switzerland (2.8 percent), Israel (4.4 percent), Korea (5.1 percent), Norway (5.8 percent), France (5.9 percent) and Singapore (6.1 percent) all had lower inflation than Canada.
A key issue is accountability, or lack thereof.
In 2022, the Bank of Canada's deputy governor acknowledged "we haven't managed to keep inflation at our target," adding that Canada's central bank "should be held accountable."
Handing out bonus cheques is an odd way to hold your organization accountable.
Official Opposition and Conservative Leader Pierre Poilievre is right to point out a growing cleavage in Canada:
"If a working Canadian fails to do their job, they get fired," but when government bureaucrats "fail to do their job, they are rewarded with huge tax-funded bonuses."
Poilievre told the Canadian Taxpayers Federation he would "cancel bonuses for failing government authorities and that would include, for example, the Bank of Canada."
Rewarding failure with bonuses isn't the exception in Ottawa; it's the rule.
The Canada Mortgage and Housing Corporation "exists for a single reason: to make housing affordable for everyone in Canada," according to its website.
Polling from Ipsos and Global News shows that 63 percent of Canadians who don't own a home have "given up" on ever owning one. Almost 70 percent of respondents said homeownership is "only for the rich."
The CMHC handed out $48 million in bonuses in 2020 and 2021, when housing prices increased by 13 percent and 21 percent, respectively.
"The Canada Infrastructure Bank last year paid bonuses to all six executives and every single manager at the equivalent of more than $85,000 apiece," according to the investigative journalism service Blacklock's Reporter. "Bonuses were paid even as a Commons committee recommended Parliament close the Bank as a costly failure."
VIA Rail handed out bonuses, raises and lavish executive pay while it lost hundreds of millions and took a taxpayer bailout.
Destination Canada, a Crown corporation dedicated to promoting Canadian tourism, gave employees bonuses and raises even when tourists were legally prohibited from entering the country during the pandemic.
The feds doled out an extra "$42 million to help CBC/Radio-Canada recover from the pandemic," according to the National Post. The CBC handed out $46 million in bonuses since the onset of the COVID-19 pandemic.
Bonuses are also raining down within government departments. The feds dished out $1.3 billion in bonuses since 2015, despite a report from the Parliamentary Budget Officer finding "less than 50 percent of (performance) targets are consistently met."
Perhaps there's a taxpayer case to use the private-sector model within government, including rewarding success with bonuses and punishing failure with pay cuts and pink slips. Maybe it would encourage efficiencies while holding leadership accountable for failures.
But here's the current problem: the feds only use half of the private-sector model. The government showers itself with bonuses. But no one ever gets fired, pay cuts are almost as rare, and the cost of the bureaucracy only balloons.
Is anyone at the Bank of Canada held accountable when Canadians can't afford gasoline or groceries? Is the CMHC held accountable when Canadians can't afford homes? There have been no pay cuts at the Bank of Canada or the CMHC since the beginning of 2020.
The obvious way for the Trudeau government to start chipping away at its $ 1 trillion debt is to stop handing out bonuses like participation ribbons.
Franco Terrazzano is the Federal Director of the Canadian Taxpayers Federation.
For interview requests, click here.
---
The opinions expressed by our columnists and contributors are theirs alone and do not inherently or expressly reflect the views of our publication.
© Troy Media
Troy Media is an editorial content provider to media outlets and its own hosted community news outlets across Canada.