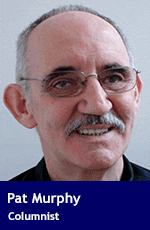 With votes in Norway, Germany and New Zealand, September has been an interesting month for general elections. And while each had its own characteristics, it's fair to say the stories have something in common.
First, though, let's take a look at them one by one.
When Norway went to the polls on Sept. 11, the burning question was whether Prime Minister Erna Solberg's centre-right coalition could be re-elected. After all, Norway's natural orientation has long been social democratic and there was a case to be made that Solberg's 2013 win had been a fluke.
In addition, there was the oil issue. Although offshore oil is a key element in Norway's prosperity, Scandinavia generally tends to be greener-than-thou on environmental values. And to vigorously stir the pot, the Green Party backed a campaign calling for an end to oil exploration.
But when the votes were counted, Solberg's coalition was still standing, albeit with a reduction in vote share and seats. And the big losers were the once dominant Labour and the disappointed Greens.
In Germany, Angela Merkel won a fourth term on Sept. 24. But that was about it as far as her good news was concerned.
In its worst electoral performance since 1949, Merkel's Christian Democrat-Christian Social Union alliance lost almost one-fifth of its vote share and 65 of its seats in the 709-seat Bundestag. It'll probably be close to Christmas before the details of a governing coalition can be hammered out.
And the beneficiary of Merkel's erosion wasn't Germany's other traditional powerhouse – the Social Democrats. They, too, had a miserable day, polling their lowest vote share since the Second World War.
Instead, the big gainer was the AfD (Alternative for Germany). Founded in 2013 in opposition to the euro, the AfD has morphed into a home for those unhappy with the response of the traditional parties to concerns about immigration, Islam and perceived threats to German identity.
Just four years ago, the AfD was consigned to fringe status. Now, with 12.6 percent of the vote and 94 seats, it's suddenly Germany's third largest party.
A big chunk of the AfD support, particularly in regions like Bavaria, comes from voters who hitherto had been part of Merkel's alliance. And it's hard to escape the sense that there are more potential apostates who held back because of the extremist and far-right taint associated with the AfD. But absent of a material change on Merkel's part – which she clearly doesn't want to make – one wonders how much stress that particular dam can take.
Although New Zealand went to the polls the day before Germany, counting of special votes means that results won't be official until Oct. 7. Still, the bottom line is reasonably clear.
With 58 of the 120 House of Representatives seats, the centre-right National Party is in a strong position to negotiate a fourth consecutive governing term.
Labour, National's traditional rival, staged a strong comeback from its disastrous showings in 2014 and 2011. But its vote fell short of both its expectations and its prior governing levels. And at 45 seats, putting together a coalition to get to the magic 61 is a big ask.
Meanwhile, the New Zealand First Party holds nine seats and the balance of power. It also has a bargaining list, including things like an 85 percent reduction in immigration and a prohibition on land sales to foreigners.
So are there any general takeaways?
One message is that traditional left-wing parties continue to have difficulty. Somehow, the connection with their natural constituency has loosened. The Social Democrats in Germany and Labour in Norway seem to have lost their way. And even a resurgent Labour in New Zealand fell short.
Then there's the Greens and their inability to capitalize on this opportunity. Virtually stagnant in Norway and Germany, their New Zealand vote share almost halved and their seat count fell from 14 to seven.
Perhaps most important, though, is the rise and subsequent sticking power of the populist parties. Within the Norwegian governing coalition, the right-wing, anti-immigration Progress Party proved particularly resilient.
As for Germany and those alarmed by the AfD's unsavoury elements, it's worth recalling political commentator Mark Steyn's observation: "If the political culture forbids respectable politicians from raising certain topics, then the electorate will turn to unrespectable ones."
Pat Murphy casts a history buff's eye at the goings-on in our world. Never cynical – well perhaps a little bit.
---

The views, opinions and positions expressed by columnists and contributors are the author's alone. They do not inherently or expressly reflect the views, opinions and/or positions of our publication.