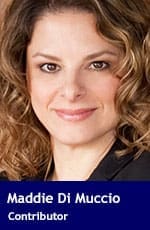 With just two years until the next federal election, Canadians should expect to see much more of the prime minister as he works to bolster his party's prospects in 2019. Any time the Liberal image is threatened, expect Justin Trudeau to rush in and save the day.
And Ontario voters should expect Trudeau to be front and centre during next year's provincial election.
In announcing a reduction to private corporate tax rates this week, for example, Trudeau took centre stage. Reporters at the Stouffville, Ont., event wanted to question Finance Minister Bill Morneau, presumably about ethics complaints related to the French villa he failed to disclose before taking office. But the prime minister wasn't going to allow a whiff of scandal to spoil his government's good news announcement.
The Liberal Party brand remains very strong in Canada despite almost two years of mediocre performance from this government. And there's no more important asset to the party than Trudeau, the young, telegenic son of a Liberal icon.
Perhaps the biggest threat to the federal Liberals' re-election hopes is next June's provincial election in Ontario.
Vote-rich Ontario holds more than a third of all seats in the House of Commons. Trudeau's Liberals own 79 of those seats, compared to 33 for the Conservatives and eight for the New Democrats (one Ontario seat is vacant). If Trudeau hopes to be re-elected in 2019, his party must maintain its dominance in Ontario.
Under Ontario Premier Kathleen Wynne, the provincial Liberals have trailed badly in recent polls. So badly that some pollsters predict that June's election will result in a Progressive Conservative super majority. Wynne's persistently poor approval ratings rank last among Canadian government leaders, sitting at just 17 percent in a recent Angus Reid poll.
After more than 14 years of Liberal rule in Ontario, voters seem intent on change – and that may be bad news for provincial and federal Liberals.
Beyond the polls, there are other reasons for the federal Liberals to be concerned about the Ontario election. The federal NDP, always a threat to lure away progressive voters, recently elected new leader Jagmeet Singh. Singh was the deputy leader of the Ontario provincial NDP. While Singh is a neophyte to federal politics, the Ontario election campaign gives him and the federal NDP an opportunity to gain valuable experience in a campaign. The Ontario election should give Singh a chance to hone his main street campaigning skills and test his messages ahead of the 2019 federal election.
The last thing the federal Liberals can afford is to sit on the sidelines in Ontario in June. A voter swing to the Progressive Conservatives or an improved performance by the provincial NDP could portend calamity for Ontario Liberal MPs in 2019. As Ontario goes, so too goes the power in Ottawa.
So expect Trudeau to be very much involved in helping Wynne turn her party's fortunes around.
Trudeau is very comfortable with the issues Wynne plans to campaign on. Equality, fairness and progressive values play much more to Trudeau's strengths than federal issues like international trade and military spending. And being seen promoting Ontario initiatives in areas like education and healthcare can only improve the public's perception of the prime minister.
It's also noteworthy that Trudeau's closest advisers, Gerald Butts and Katie Telford, have incredibly deep ties to the Ontario Liberal Party. Butts was the principal secretary to Wynne's predecessor, Dalton McGuinty. Telford was chief of staff to a McGuinty-era Education minister. These two politically savvy individuals know Ontario voters well and understand the high stakes in play.
If Trudeau campaigns for Wynne, it will be pay back. Fresh off her surprise majority victory in 2014, nobody worked harder and more successfully than Wynne in Ontario in 2015 on behalf of the federal party.
Before counting Wynne's government out, pollsters and pundits need to consider what it would mean if her poor personal approval ratings were supplanted by Trudeau's positive public image during the June 2018 campaign. That would be a game changer for the Ontario Progressive Conservative Party, which has committed to spending heavily on attack ads focused on the premier.
A Progressive Conservative super majority seems out of reach when Ontario's election is considered in the context of the 2019 federal election. At least two of the three federal parties will be very involved in campaigning with their provincial counterparts and voters will notice.
It's noteworthy, too, that rookie Ontario PC Leader Patrick Brown supports implementing a carbon tax in Ontario, among other progressive issues. Those kinds of policy perspectives mean he shouldn't rely on heavy support from federal Conservatives. It would be extremely awkward for new federal Conservative Leader Andrew Scheer to share a stage with Brown, since Scheer ran and won the leadership in part due to his outspoken opposition to carbon taxes.
The key to an Ontario Liberal majority next year lies in promoting the already-strong Liberal brand. Both the provincial and federal Liberals would be wise to keep Trudeau front and centre next year in Ontario.
Maddie Di Muccio is a former town councillor in Newmarket, Ont., and former columnist with the Toronto Sun. 
Maddie is a Troy Media contributor. Why aren't you?
---

The views, opinions and positions expressed by columnists and contributors are the author's alone. They do not inherently or expressly reflect the views, opinions and/or positions of our publication.