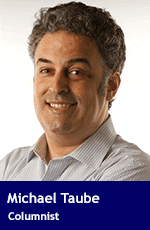 The Oct. 21 federal election is barely in the history books and a fresh set of newly-sharpened political knives has already come out for Andrew Scheer.
The Conservative leader's chances of winning this election were slim at the beginning of the year. This all changed with a variety of Liberal missteps: the SNC-Lavalin controversy, the controversy over operating two campaign planes, public spats with female MPs, and three instances of blackface/brownface.
Liberal Leader Justin Trudeau's public image was badly damaged and he'd been exposed as a weak, ineffective leader who lacked a strategic mind, oratorial skills, policy knowledge and gravitas.
Some Tory supporters believed the party's well-oiled political machine should have seized this moment, pounced on the Liberals and formed the next government.
Instead, they got what they view as Scheer's missed opportunity.
Critics pointed to a 2005 video where Scheer spoke against gay marriage in Parliament and his inability to apologize for it during the 2019 campaign. They were frustrated he had previously called himself an insurance broker without holding a licence. They nearly blew a gasket when it was revealed he had dual citizenship in the U.S., which he had never mentioned publicly.
There was also frustration over the fact that after the election, he said he would still never march in a gay pride parade. It was an early sign that Scheer hadn't learned any lessons from his campaign loss and would keep making the same mistakes.
Out came the knives. Former Tory cabinet minister Peter MacKay described Scheer's defeat to the Canada Institute in Washington as "having a breakaway on an open net and missing the net." Conservative MP Michael Chong sent out an email suggesting that adopting new parliamentary rules could trigger a leadership review if 20 percent of Tory MPs and senators backed it. A grassroots movement called "Scheer Must Go" was founded, too.
Alas, Canadian conservatives love to eat their own. It's an unfortunate, and rather revolting, trait in this political movement that rears its ugly head far too often.
They would be wise to take a deep breath and considered some facts:
Scheer had a pretty good showing in the federal election. He won 121 seats, an increase of 26 from Parliament's dissolution, and pushed the Liberals down to a minority government. He also won the popular vote over Prime Minister Trudeau by 34.41 percent to 33.07 percent. While it doesn't mean anything in our first-past-the-post electoral system, it was a small moral victory. All of this occurred in an election he wasn't supposed to win.

The Tories, like most political parties, often give their leaders two kicks at the can to form government. If they can't get the job done after the second election, most of them know their political careers are basically over.

It's rare for party leaders to be turfed out after increasing the popular vote and number of seats in an election. Removal more commonly occurs after a downward trend of a party's electoral fortunes.

The Tories are made up of fiscal and social conservatives. While the former is important for setting economic policies and winning votes, the latter is equally important for building grassroots support and riding associations. You can't have one without the other or the entire Canadian conservative tent will collapse.

Scheer has stated his positions on abortion and gay marriage on multiple occasions: both issues have been settled and the debates are over. While he wouldn't block backbenchers from introducing private members' motions on social issues, like then-prime minister Stephen Harper did with Tory MP Stephen Woodworth on abortion in 2012, this won't become party or government policy.

Party leaders aren't required to march in gay pride parades. Yet as Scheer told Mercedes Stephenson on Global's The West Block, "I won't march in parades, but I will ensure that our party is as inclusive and open and that we fight for equality rights of all Canadians." This decent, honourable response should be sufficient for most Canadians, irrespective of their sexual orientation.

Harper lost his first election as Tory leader in 2004 and came back to win the next three elections (2006, 2008 and 2011). There's no reason why Scheer couldn't do something similar.
The next federal election could occur in 18 to 24 months. Party members should take this time to speak with Scheer about differences of opinion before the April leadership review. They should work together to find common ground, and make the party stronger and more united.
The Conservatives should back Scheer as leader for one more election. He's already had one fine result and could do better next time – as long as party dissidents put away their knives, that is.
Michael Taube, a Troy Media syndicated columnist and Washington Times contributor, was a speechwriter for former prime minister Stephen Harper. He holds a master's degree in comparative politics from the London School of Economics.
---

The views, opinions and positions expressed by columnists and contributors are the author's alone. They do not inherently or expressly reflect the views, opinions and/or positions of our publication.