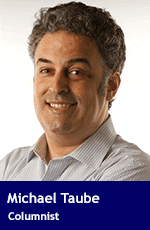 For years, I've written columns and op-eds declaring my preference for the National Football League over the Canadian Football League. The former was described as a superior organization in terms of teams, players, skills and quality of game, while the latter was depicted as either a weak sister or mediocre by comparison.
In March, I even proposed that Toronto should take another stab at getting an NFL franchise.
But a funny thing started happening late last year: I began to make peace with the CFL.
It occurred just after the 104th Grey Cup between the Ottawa Redblacks and Calgary Stampeders. It was a superb, back-and-forth contest that the former won 39-33 in overtime at Toronto's BMO Field. Henry Burris was named the game's MVP, and it was an impressive performance in what turned out to be the final game of his stellar career.
Irrespective of my feelings about the CFL, I've religiously watched the Grey Cup. I still regard the Saskatchewan Roughriders's 43-40 win over the Hamilton Tiger-Cats in the 77th annual match-up as one of the great games of pro football, in any league.
Yet, something about the Redblacks-Stampeders game made me think, "Have I been too hard on the CFL all these years?"
So, I privately decided to try an experiment. I would watch the occasional CFL game on TSN with an open mind. Moreover, I would stop comparing the CFL to the NFL – and consider the former's good and bad qualities as a separate, unique entity.
That's something I've never done with the CFL. To be perfectly frank, most Canadian-based NFL fans don't do it, either.
My thoughts? As much as I hate to admit it, I've been dead wrong about the CFL.
I've caught at least one game involving all nine franchises this season. Some match-ups have been better than others, truth be told. But what I've detected is the three-down game has a uniquely strategic component I've never given it enough credit for. The games have been high energy, high scoring and highly competitive.
While there are parts about the CFL that I'll never like – in particular, the rouge – this game is more than just pass-pass-kick, pass-run-kick, run-pass-kick and run-run-kick. Even with a missing down from the NFL model, which adds a different element to the ebbs and flows of a game, the CFL model is far more exciting than I originally perceived.
What about the players? There's no question in my mind the NFL pool is bigger and more talented. However, the CFL has many top-flight players, from the Toronto Argonauts's Ricky Ray to the Winnipeg Blue Bombers's Andrew Harris. They've adapted to this different style of game (in some cases), have solid skills and play their hearts out. These are competitors, and not a cabal of inferior football talent and/or NFL rejects.
As well, it's impressive what the CFL has created with fewer financial resources and smaller fan bases. The NFL is a machine, complete with huge player salaries, enormous merchandising profits and multi-billion dollar TV/radio contracts via revenue sharing. The CFL can't compete on this level, and never will, but they've create a strong, entertaining product that loyal fans want to see live, watch and listen to.
This is entirely to the CFL's credit. It's a shame that it took me so long to figure this out.
I still prefer the NFL to the CFL. Everyone has their own personal tastes, and that's mine. Nothing is going to change to this effect.
But, by looking at the CFL as a stand-alone entity, and removing any sort of unnecessary side-by-side comparison to the NFL, I've gained a brand-new appreciation for the Canadian game.
I guess you can teach an old football dog new tricks after all!
Michael Taube, a Troy Media syndicated columnist and Washington Times contributor, was a speechwriter for former prime minister Stephen Harper. He holds a master's degree in comparative politics from the London School of Economics.
---

The views, opinions and positions expressed by columnists and contributors are the author's alone. They do not inherently or expressly reflect the views, opinions and/or positions of our publication.