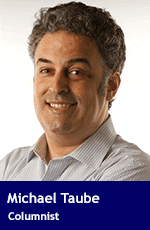 Muhammad Ali was a larger-than-life figure with masterful oratorical skills, innate intelligence and a quick wit. Still, it's Ali's unusual link to Canada that has intrigued me the most.
The three-time world heavyweight champion, who died June 3 at age 74, had two epic battles with Canadian George Chuvalo. They went 15 rounds at Toronto's Maple Leaf Gardens on March 29, 1966 (Ali famously called the five-time Canadian heavyweight champion "the toughest guy/fighter I ever fought"), and another 12 rounds at Vancouver's Pacific Coliseum on May 1, 1972.
Ali also fought another Canadian, one-time heavyweight champion Trevor Berbick, on Dec. 11, 1981. It was the last bout of his career – and, quite frankly, just as much of a horror show as his devastating loss to then-heavyweight champion Larry Holmes the year before. Yet he told reporters after the fight, "I did good for a 40-year-old. He was too strong. I could feel the youth. Age is slipping up on me."
We'll be nice, and give him some leniency for the first sentence.
Beyond the fights, there were other interesting aspects to the relationship that "The Greatest" had with the Great White North. Ali visited Canadian cities for promotional purposes over the years. While his stays were short, he always seemed to leave a lasting impression.
Edmonton's Scotty Olson, a former flyweight champion, was one of those individuals. He told CBC News on June 4, "It was absolutely an honour to see him play around for a few rounds and it certainly motivated me to want people to cheer for me one day."
Leslie Daye, daughter of the late Nova Scotia fighter Buddy Daye, also spoke eloquently about the man she met back in 1987. Ali had toured Halifax, and spoke with members of the tiny, local black community. The Daye family was among them, and Leslie told CBC News on June 4, "Growing up in a boxing household, it was almost like he was our family member because on Saturdays when he would fight, we would watch ABC, Howard Cosell and the fights. We are saddened today because we lost a brother."
There are unknown and forgotten stories that are coming out of the woodwork, too.
In 1983, Ali spoke about Islam, peace and tolerance in the small mining town of Rouyn-Noranda, Que. He went to the Calgary Stampede in 1985, but it was barely discussed in the press. He even showed up at the Royal Connaught Hotel in Hamilton, Ont., and handed out signed copies of the Qur'an. (San Jose Sharks coach Peter DeBoer says he treasures his copy to this day.)
Why did he do this? The answer seems to have been revealed in a little-seen video clip during his training for the first Chuvalo fight that CBC's The National unearthed on June 4.
"Well, I've never been treated so nice in my life (as in Canada)," Ali said. "I haven't had no people making wisecracks. Everybody's friendly – the children, the waitresses, the hotel managers, the policemen. Everybody's as nice as they can be, and it's a lot different from where I come from."
In other words, the Champ genuinely liked Canada.
He clearly viewed our country in a different light from the U.S. The pressures he constantly faced at home for joining the Nation of Islam and criticizing the Vietnam war were not as widely discussed here. He likely sensed most Canadians accepted him for who he was, warts and all, and recognized the societal value he added as a boxer, showman, activist and thinker.
That's why Muhammad Ali kept coming back, even under the cloak of darkness. That's what Canada seemingly meant to him. That's why Canadians should miss him dearly.
Troy Media columnist and political commentator Michael Taube was a speechwriter for former Prime Minister Stephen Harper.
---

The views, opinions and positions expressed by columnists and contributors are the author's alone. They do not inherently or expressly reflect the views, opinions and/or positions of our publication.