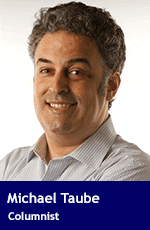 It's a great time of year to be a sports fan. Hockey and basketball playoffs are only a few weeks away. Baseball spring training has started. Soccer, tennis and golf are in full swing.
Football is still a few months away. Canadian Football League training camps open in late May, followed by the National Football League in July.
Most of my attention will be focused on the latter.
I'm not a huge CFL fan. I've always found it to be a vastly inferior product. The rosters are pretty thin on talent, quality of play is at a much lower level than the NFL and many games lack sustained excitement.
In the world of three-down football, there are only four basic play sequences: pass-run-kick, run-pass-kick, run-run-kick, pass-pass-kick. Most CFL squads, therefore, focus on building a high-powered offence rather than a solid defence. In turn, the scoreboard lights up at most games and fans have much to cheer about.
That's nice, but a high-powered offence and high score doesn't necessarily translate into a pro football game of high quality.
Some aspects of scoring points are pretty odd, too.
The CFL enables all teams to score a rouge, or single point when a football is kicked into the end zone (other than on a kickoff) and the receiving team can't either run it out or kick it out.
After conceding the rouge, the receiving team gets possession at its own 35-yard line.
Can you imagine how many CFL games have been decided by this (ahem) stroke of genius?
For these reasons (and others), I've long hoped to see an NFL franchise established in Canada.
Several high-profile attempts (including by Postmedia Network president and CEO Paul Godfrey) to bring the NFL to Toronto have been unsuccessful.
Part of the problem was the failure of the Bills Toronto Series.
From 2008 to 2013, the Buffalo Bills played an annual NFL regular-season game at the Rogers Centre. The first four games had solid attendance (over 50,000 fans) – although there's always been some suspicion that many tickets were given away. The 2012 game saw a massive dip to 40,770 fans and the 2013 game was even worse at 38,969.
It probably didn't help that the Bills weren't a local squad, have been struggling for years (they haven't made the playoffs since 1999), and went 1-5 in this series.
That's where a real Toronto-based NFL team could help. The league's four-down game, rugged playing style, strategic coaching, and powerful offences and defences could attract even the most stubborn of CFL fans.
The NFL is a massively profitable business. According to Forbes magazine, the 32 franchises have a combined value of roughly US$74.8 billion or $2.3 billion per team. That's an increase of more than 64 percent from 2014.
Annual revenues passed US$13 billion in 2016 and are predicted to increase another $1 billion this year. More than two-thirds is under revenue sharing, including the nine-year TV contract that provides nearly $7 billion a year, or more than $200 million per team.
While a Toronto expansion franchise would be expensive, the new team would easily sell out home games and box seats. Advertising revenue would be immense, new jobs and industries would be created, hotels would be packed, and restaurants and bars would make huge profits.
And while the influx of money into Toronto would be significant, other Canadian cities would also greatly benefit from an increase in tourist activity.
Canada and the NFL is a match made in heaven. It's time our country got behind an NFL franchise once and for all.
Michael Taube, a Troy Media syndicated columnist and Washington Times contributor, was a speechwriter for former prime minister Stephen Harper. He holds a master's degree in comparative politics from the London School of Economics.
---

The views, opinions and positions expressed by columnists and contributors are the author's alone. They do not inherently or expressly reflect the views, opinions and/or positions of our publication.