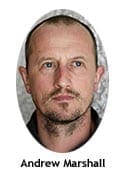 There's no more Scottish an image than that of a castle surrounded by swirling mist, and most of Scotland's castles ooze a colourful and turbulent history … the stuff of swashbucklers, legends and ghost stories. All the classic imagery can be found in abundance: secret passageways, spiral staircases, dungeons, haunted rooms, four-poster beds, old oil paintings, chandeliers, suites of armour, stuffed game and roaring log fires … and the good news is that you can spend the night at many of these castles.
Generally, there are two types of castle hotels – those operated as regular hotels with rooms rented individually by the night and castles that must be rented on an exclusive use basis, where your group will have sole occupancy as the only guests. These are usually smaller luxury castles, with several guest bedrooms, and it's these that perhaps offer the most personal castle experience of all. Here are six of the best in different regions of Scotland:
Culzean Castle/Ayrshire
There's a sense of anticipation as you drive the twisting wooded laneway towards the front door of this storybook castle. In a truly spectacular setting, Culzean stands dramatically on a rocky promontory on the Ayrshire coast commanding views across the sea to the mountains of Arran and the Mull of Kintyre. Designed by noted Scottish architect, Robert Adam, Culzean is considered one of the finest examples of a Georgian castle in the country, the Oval Staircase and Circular Saloon being standout features of his work.
The castle has strong U.S. connections, and the Scottish people donated the top floor to General Dwight D. Eisenhower after the Second World War, as a token of their appreciation for his role in the victory. Besides Eisenhower memorabilia and fine 18th century furniture, there's an extensive collection of armour and weapons dating from the 17th century.
The luxury Eisenhower apartment has six double/twin bedrooms that are available as either individual accommodation or for groups of up to 12. Fine Scottish cuisine is served in the dining room and guests can relax in the drawing room which offers dramatic sea views. Culzean is a unique choice for the discerning traveler.  http://www.culzean-eisenhower.com/
Fenton Tower/Edinburgh Region
Originally built in the mid-16th century, this ancient monument was in virtual ruins when Ian Simpson and his life-long friend John Macaskill, decided to start the Tower's restoration in 1998. Because it's a listed ancient monument and a Category A-listed building, Historic Scotland supervised the meticulous restoration, which included using the identical materials when it was originally built.
Today, the tower combines five-star luxury and sophistication with the informality of a private home and is available for exclusive rental for eight to 12 guests, or individually rented rooms on a nightly basis. Located just 20 miles east of Edinburgh, Fenton Tower is the castle of choice if you are interested in playing Muirfield golf course or any of the 15 or so other courses within a 16km drive. If you are interested in shooting or fishing, then grouse, partridge and pheasant shoots for up to eight guns and fly fishing on the nearby rivers can be arranged. http://www.fentontower.com/
Fernie Castle/Fife
This 450-year old castle situated in 17 acres of woodlands with its own loch and 20 en-suite rooms is first glimpsed through the wooded drive as you approach, and once inside, you will be greeted with a cheery open fire and a warm welcome from the owners Neil and Mary Blackburn. After settling in, perhaps enjoy a drink in the stone-vaulted Keep Bar dating from 1530, before enjoying dinner in the beautiful Auld Alliance Room, with its massive Georgian chandelier, fresh flowers and candles, all reflected in a huge mirror. The Wallace Lounge with its turret snuggery is perfect for a quiet drink or coffee after dinner.
Set in a quiet glade 500 yards from the castle you will find a five-star hotel suite with a difference. Fernie Castle Treehouse, perched in six lofty sycamores, is first glimpsed through the pines, rowans and elderberries, the sun glinting on its copper roof tiles. It appears to grow out of the trees with the sycamores bursting right through the floor and up out of the roof. The entry is via a flight of stairs to a balcony where double doors with striking stained glass lead you into the bedroom. The bedroom has a huge elm king-sized bed and other specially designed furniture all hand made with total comfort in mind including flat screen TV, DVD, CD player and coffee maker, plus a fridge full of champagne, chocolates and other goodies. It's the perfect getaway for romantic golfing couples.
Within a 45-minute radius of Fernie Castle there are 59 golf courses and only a 13-mile drive away is the collection of top-drawer golf courses in the St Andrews' area including: Kingsbarns, the Old Course, New Course, Jubilee, Eden, Fairmont, Duke's, Kittock's and the new Castle course. But don't be surprised if the real highlight of your trip turns out to be the castle itself. http://ferniecastle.co.uk/
Mar Hall/Glasgow Region: Although it doesn't really classify as a castle, this 19th Century Gothic Mansion (built in 1828) contains as much history and romance as any fortified castle, and holds many fascinating stories, with references made to the likes of Mary Queen of Scot and Robert the Bruce. Looking at the breathtaking views that surround Mar Hall, it's difficult to believe that it's only a short drive from Glasgow city centre and the International Airport.
Featuring 53-lavishly designed bedrooms (many with four-poster beds), and fine dining, 5-star Mar Hall also introduces the first Aveda Concept Spa in the United Kingdom. The Spa has 12 treatment rooms, Vichy showers, hair and nail salon, swimming pool and a relaxation lounge serving healthy snacks and organic juices. https://www.marhall.com/
For further information, visit www.visitscotland.com
BECOME A TRAVEL LIKE THIS CONTRIBUTOR. Contact us for details. 
© Travel Like This
---

The views, opinions and positions expressed by columnists and contributors are the author's alone. They do not inherently or expressly reflect the views, opinions and/or positions of our publication.