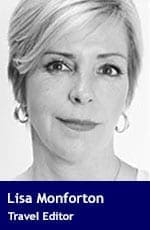 What length would you go to break your kid from their 24/7 tech addiction? Even for a few weeks?
It's a modern parental dilemma – moms and dads fretting about how to slim down their teen's ravenous digital diet. Some parents resort to high-tech means, like automatic kill switches (there's an app for that!), while others have resorted to bribery and that old standby, nagging.
Jamie Clarke's idea of untethering his 18-year-old son, Khobe, definitely leans to the extreme. The 51-year-old Calgary-based explorer worries his children are letting tangible world experiences pass them by.
Clarke's solution?
Motorcycling east to west, from Ulaanbaatar, the pair will ride high-powered off-road motorcycles 1,200 to 1,800 km across Mongolia, followed by climbing the country's 4,374-metre peak at Khuiten, aka Friendship Peak.
It's not a far-fetched goal for Clarke, who has summited Mount Everest twice, climbed the Seven Summits of the world, and is one of the few westerners to cross the Empty Quarter in the Arabian Peninsula – the world's largest contiguous desert – by camel. He's also an author, filmmaker and public speaker.
"My kids were starting to avoid going out for real-life adventures for fear of missing out on what was happening on their phones. The realization that I fed this by giving them access to smartphones from Day 1 weighs on me heavily," he says.
Jamie's motivation is twofold: to pursue a longtime desire to go to Mongolia, but also to reconnect with his 18-year-old son Khobe in a vast and desolate place that has no connectivity.
I recently chatted with Jamie and Khobe about their upcoming adventure.
Was there a particular moment or anecdote that inspired you to take this trip with your son, Jamie?
Mongolia certainly has had an allure for me for over 25 years. I wanted to ride a mountain bike across Mongolia in my early 20s. It's been in my imagination for a long time. It became an opportunity to do something with Khobe at this intersect in his life, graduating from high school, and that we could go together before he went off into the next (stage of his life).
We have a chance to free ourselves from technology. It's this wide-open space reflecting philosophically and spiritually. There are few fences and many roads.
It would be nice to have had an ah-ha moment, but rather it morphed. A catalyst, in part, was a trip to Mount Assiniboine (where there's no cellphone or Wi-Fi). I thought it was great but it was a shock for Khobe, and seeing how hard it was for him. … When we were in Assiniboine, (Khobe) couldn't enjoy it as much because he was missing friends. That was a moment of truth and realization.
The news release says you were actually "enraged" by the amount of time your son was spending on social media. What did that look like?
I was a judgmental jerk about his video game use but I'm also on my phone a lot, but I have to for work. I was outraged at first but found I was doing the same things. I came to a place of empathy. I wasn't setting a very good example. He was born in 2000 and has had a super-computer in his pocket most of his life.
Khobe, when your dad presented the idea to you, what was your reaction?
I wouldn't say I was extremely open. I definitely sat on the idea for a while. But it was also tethered to the idea of making a documentary – which I love – so that edged me to go on the trip. And I get to step into his adventure shoes on this trip.
How much time do you spend on your phone every day?
Probably four and a half hours today. I took a survey at my school of 40 kids and they average four to six hours. I asked some teachers and they said 45 minutes to an hour and a half.
Did you have any fears about the trip? And if so, what are they?
Yes. I'm afraid of missing out, which is sad to say because I'm going on an awesome trip. Something about being isolated freaks me out a bit.
What's the digital detox deal you've struck?
We have decided to check out fully.
What do your friends think of this idea?
They seem very supportive. They really appreciate that I'm going on a grand adventure with my dad. But they are totally weirded out about the disconnectivity.
Do you think you'll get a bit itchy for your tech?
For sure, this is withdrawal. This is Mongolian rehab.
What are your aspirations for the trip?
To get along with my dad, ride safely across the country and climb safely, and have bunch of fun.
Jamie?
Safety for sure is a high priority. There's a bit of unknown; we've been planning and training over a year. You can't mitigate all risk and neither should you. This one is particularly important because it's the first expedition like this I've done with my son. As a family, it's at the core of our belief of living your life with a sense of adventure. But this is the first time he's a full-fledged team member, which brings extra concern. I really am so grateful to have the chance to do this. There are a lot of parents and kids who wouldn't want to spend a month with each other. Khobe and I are going to be in each other's kitchens for a month, sleeping in tents, eating food that may not be our first choice. It's going to be hard and I think we are going to struggle, but I think it will deepen our relationship – if we don't beat each other up first. No matter what happens, we are always going to have Mongolia, however it unfolds. That's a pretty magical thing. I'm excited and nervous.
Khobe, how will this trip change your digital habits?
It will make me more aware, more disciplined. But it probably won't change too much.
Jamie, what are your thoughts on inspiring other parents?
As I've been talking more and more about this, parents are saying this is a huge problem in our family. Over half of the serious arguments are about phone use and time on devices and the content. It's a big social stress. Parents are saying to me 'We're glad we're not the only ones.' The trip is already a success, because we are more aware of our tech usage. We can all benefit collectively through Khobe's views and having other teens thinking, 'Let's go on a family dog walk or have family dinner and not bring our phones.'
I think it's easy for parents to be judgmental and not really understand how important that social network is. Instead of understanding it, I was angered by it. Hey, let's take a chapter out of this Mongolian book and ask the questions: are we in control of tech or is tech controlling us?
Travel Like This editor Lisa Monforton is an award-winning Calgary-based travel writer. Follow @lisamonforton on Instagram and Twitter.
© Travel Like This
---

The views, opinions and positions expressed by columnists and contributors are the author's alone. They do not inherently or expressly reflect the views, opinions and/or positions of our publication.