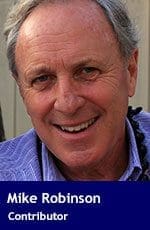 Travelling through Andalusia is an exercise in similarities and differences.
The similar components are quickly obvious: The interconnecting train and road networks are testimonies to national infrastructure investment on an impressive scale. Hotels and restaurants are well maintained, fairly advertised, and at least 10 percent less expensive than Canada. Amorous behaviour is prevalent, involves all ages, and after a while starts to make you more inclined to kiss in rail stations, embrace as you walk about the cobbled city streets, and hold hands as you dine.
Your day plans change quickly too, if you are inclined to go full-Andaluse. This means waking after 9 a.m., eating sliced fruit, fresh bread and thinly sliced hams for breakfast, and planning days that maximize a full luncheon comida (the day's main meal), include a post-comida siesta, and then re-open for all activities at about 5 p.m., until a light dinner no earlier than 9 p.m.
On Fridays and Saturdays, the term, "Make a night of it," implies, especially for the young and single, not going home or to bed until the sun rises. Recognizing this reality, many clubs and bars stay open as long as the crowd remains. And the end result is not drunken carnage and broken windows – it is a form of Spanish civility that embraces the night as much as the day.
The Andalusian differences are largely urban, and relate to your perceptions of the unique character of place. For example, Seville (properly Sevilla when you are there), is associated with improvisational talents in my mind because it has many wonderful Flamenco clubs in its ancient Jewish and Moorish civic heart. The old quarter houses a dense population (more than 65,000), but doesn't project an oppressive density. It is welcoming of spirit, and the traditions of Flamenco are part of this attraction.
To understand Flamenco, you need to appreciate that the dance form originated in India and made its way to Spain via Gypsy (the term Romani is not much used) migrations across Europe. The music is provided by acoustic guitar, and beat is enhanced with castanets, and rhythmic clapping by improvisational clappers who apply salve to their hands. Male singers project a wailing sadness to the dance – apparent by both tone and tortured facial expressions that carry the words as much as the words themselves.
The dancers include men (often young, very fit men), but they principally celebrate older women, themselves magnificently lithe, and alternately controlled and affectionate in their display of the dance. You can see the waves of improvisation come over them as they respond to the improvisational claps and vocal melodies of the Flamenco male chorus.
The Flamenco club we visited in Sevilla was small (maybe 75 patrons), offered one free drink for all prior to the first dance, and included four Flamenco performance ensembles over 2 1/2 hours. The radiant smile on my wife's face continued throughout.
The next day, we left via the AVE super train for the mountain town of Granada, home of the magisterial Moorish (Islamic) Alhambra palace and fort. En route, we learned from a travel guide the truly Spanish importance of 1492. That was the vear Granada finally fell to the armies of the northern Spanish kings, definitively removing the Moors (and the Jews) from Andalusia. From the 8th to the 15th centuries, their combined presence heralded a Golden Age of mathematics, science, poetry and architecture. In their place came a hard-edged Catholicism. One by one, it rendered minarets into bell towers and mosques into churches. Large mosques became cathedrals. And in 1498 the Spanish Inquisition arrived to prove just who truly believed in God.
Wandering about the golden stone colossus of the Alhambra, you wonder about just how much pain and pleasure the fort has witnessed. Today, it is lovingly preserved by local teams of conservators, gardeners, and guards. Its very architectural presence entices three million tourists per year, and in October (the new best month for tourism because of recent withering summer heat), some 9,000 visitors per day. Tour bookings must be made two weeks in advance which my wife had taken care of.
So had she planned for us to move on. We left the mountain heat of Granada for the languorous seashore at Malaga.
Mike Robinson has been CEO of three Canadian NGOs: the Arctic Institute of North America, the Glenbow Museum and the Bill Reid Gallery. Mike has chaired the national boards of Friends of the Earth, the David Suzuki Foundation, and the Canadian Parks and Wilderness Society. In 2004, he became a Member of the Order of Canada.
---

The views, opinions and positions expressed by columnists and contributors are the author's alone. They do not inherently or expressly reflect the views, opinions and/or positions of our publication.