Beginning with this column, noted travel writer Lisa Monforton will provide insider tips on new and popular travel destinations, hotel deals, gadget reviews, and unique and affordable experiences for Canadian travellers.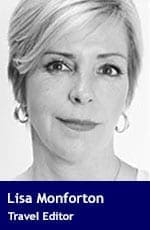 If you're wondering how you might afford that surf-and-sand holiday in the sunny Caribbean, here's an idea to consider. In the wake of the hurricanes that heavily damaged a number of islands, many destinations are open for business but need help getting back to normal.
There are many organizations set up to help travellers who want a holiday but also like the idea of pitching in to help a community. You can choose from luxury voluntourism opportunities, such as working on marine conservation projects in the Bahamas for a couple of weeks or longer. Or you can work and teach children in orphanages in Cuba or the Dominican Republic.
Here are few websites to check out for a wide variety of volunteer opportunities. In many cases, no previous experience is required; training and manuals are provided. You're responsible for flight costs but will be provided with airport transfers, food and accommodation. In some cases, you also pay a fee to the organization.
Many of the islands also have domestic organizations worth checking out.
Nordic baths with a Canadian twist set to open in the Rockies
The relaxing Nordic tradition of hydrotherapy – hot-to-cold-to-warm pool-hopping with naps in between – has finally arrived in Alberta, where winter can linger for seven months of the year.
Visits to Nordic-style spas in B.C. and Quebec have shown me the pleasure of this head-to-toe treat. You can spend hours shimmying into warm pools of water, followed by much shorter dips in chillier pools. That's followed by retreating to a spot with a book, or a bite to eat and a glass of wine. And then doing it all over again, if you like.
The year-round Kananaskis Nordic Spa is set to open Valentine's Day weekend at the Delta Kananaskis, tucked into a woodsy Canadian Rockies setting.
Many Nordic hydrotherapy facilities encourage a "silence only" philosophy, but the Kananaskis experience is designed with a more sociable, Canadian vibe, says Jennifer Buckler, vice-president of spa development. "We're Canadian; we're warm, friendly, welcoming types, and we want the spa to embody that spirit."
There will be campfires and common areas set up for people to congregate. The Prospector Bistro will offer healthy eats, drinks and wine. And, rather than the traditional white robes, Buckler says the cosy wraps will have a fashion-forward Canuck-inspired red tartan design.
In between the luxuriating, the 50,000-square-foot indoor and outdoor space will offer a menu of spa services, such as massages, in the lodge.
More details at knordicspa.com.
Panorama music fest will have you groovin' in your ski boots
If you happen to be heading to B.C. for a ski holiday come March, coinciding with some spring break weeks, there's some great news for schussers who also love live music. Not only will you get to hear the delightful sound of your skis or board carving the snow, but you'll also hear some of Canada's top emerging indie musicians.
Panorama Mountain Resort in eastern B.C. will host the High Notes Music Festival from March 23 to 25, with seven Canadian acts on an outdoor stage in Panorama village.
The award-winning acts include northern Canada's The Jerry Cans, with their unique mix of reggae, alt-country and Inuit throat-singing. Kootenay-based all-gal trio Wild Honey will provide a roots vibe, while Jay Gilday will play his rich mix of funk, soul and blues. The festival is a mix of free and ticketed events, plus several dance-heavy bands and DJs. Check out festival details here.
Here are a few other slope-side events (not a complete list) worth checking out at B.C. ski resorts.
Fire and Ice Show at Whistler Blackcomb (Sundays through March 25), combines the high-flying antics of athletic skill of skiers and boarders who twist and flip through the air, and jump through hoops of fire. Fireworks and music included.
Fernie's Kokanee Retro Weekend is a blast from the past with partiers dressed in full 1970s and '80s attire and tunes from the era. March 24.
Red Mountain's fifth annual Beer Goggles Craft Brew Festival (March 16-17). Sample more than 40 B.C. craft beers in between runs at this resort known for its laid-back vibe and legendary snow.
On the beach or anywhere, your favourite tunes in stereo
Your favourite ear buds or headphones are perfect to drown out all the background noise when you're in transit. But when you finally get to your destination, you might want to pump up the volume just a bit more at the beach, in your hotel room or at your campsite.
Swedish audio company DeFunc has unveiled the DUO, the first dual portable Bluetooth stereo system to hit the market.
We brought them along on a recent trip to Mexico and were more than happy with them for a number of reasons. The two round speakers, about the size of a tea saucer, are 12.5 cm in diameter and six cm in height, making them super-portable. They pack easily in a carry-on or a backpack, and also have a nifty cylindrical carrying case with a handle. They each weigh about 412 grams (about the weight of small hairdryer) and come in several colours. If you're really tight on space, you can use just one speaker.
The speakers Bluetooth to whatever device you use and the robust sound can be heard for up to 10 metres.
DeFunc's DUO speakers retail for $199. Check out defunc.com for where to buy.
Lisa Monforton is an award-winner Calgary-based travel writer. Follow @lisamonforton on Instagram and Twitter.
---

The views, opinions and positions expressed by columnists and contributors are the author's alone. They do not inherently or expressly reflect the views, opinions and/or positions of our publication.