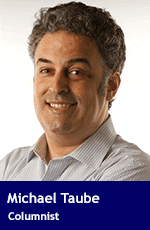 Canada has experienced many cold, harsh winters. That's why we check the weather forecasts, dress warmly, shovel plenty of snow, and take extra care when we're on the streets and highways.
You know what? Scratch that last one off the list.
There are far too many drivers in Canada who don't put winter tires on their cars and create a safe environment for drivers, passengers and pedestrians. A quick unscientific scan on the roads in cities like Toronto (where I live) indicates that half of the drivers, or more, stick with their all-season/all-weather tires instead of switching to snow tires.
For many years, I was one of them.
The benefits of winter tires in terms of stability and performance were obvious, but I was simply too lazy to make the switch. So I struggled mightily through snowstorms, icy roads and other slippery conditions every blasted winter (including my time in Ottawa).
In turn, I sweated many buckets and swore to high heaven on a near-daily basis. It was easier than going to the gym, I suppose!
All kidding aside, I finally made the switch last year through a series of accidental and fortuitous circumstances. I beat the city's first snowstorm by a day, and drove with confidence and ease around the city as I took my son to and from an event after school.
"Why on earth did it take me so long to do this?" was the first thing I said to my wife when I got home. And I swore that I would never go without them again.
The winter tires are back on my car this year.
Ol' Man Winter has been a bit more agitated this season than usual, which has led to some pretty significant snowfalls. But my daily travel and commute have been smooth. And I still see vehicles (sans snow tires) slipping and sliding everywhere I go.
How can we fix this?
All Canadian provinces recommend the use of winter tires on vehicles. Ontario-based insurance companies provide a winter tire discount for drivers, while Manitoba's winter tire program (through Manitoba Public Insurance) provides a route to low-interest financing for interested parties.
Quebec mandates all drivers living in the province put snow tires on their cars during the winter season, from Dec. 15 to March 15. If not, they have to pay a fine of $200 to $300. This provincial law has been on the books since 2008.
School buses in New Brunswick are also mandated to switch to winter tires. And, as of last October, many of B.C.'s highways require snow tires.
It's time for other Canadian provinces to follow suit and mandate the use of winter tires. It would create more safety on our roads and more control over our vehicles. In light of the awful weather conditions we've faced this year, mandatory snow tires would have helped prevent more accidents and stalled vehicles.
Don't get me wrong. I would obviously prefer the state wasn't involved in this process. Governments shouldn't have to force drivers to follow a particular sensible policy during the winter months.
Alas, financial incentives (through insurance discounts) and good judgment on the streets and highways clearly aren't having a real or desired effect.
The warmer winters we've recently experienced have caused some Canadians young and old to forget how to properly drive and manoeuvre in these blustery, snowy conditions. New immigrants from mostly non-winter countries are at a huge disadvantage, too.
If we truly want to create a safe environment for drivers and pedestrians in the winter months, a nationwide policy for mandatory winter tires is regrettably the only solution.
Michael Taube, a Troy Media syndicated columnist and Washington Times contributor, was a speechwriter for former prime minister Stephen Harper. He holds a master's degree in comparative politics from the London School of Economics.
For interview requests, click here. You must be a Troy Media Marketplace media subscriber to access our Sourcebook.
---

The views, opinions and positions expressed by columnists and contributors are the author's alone. They do not inherently or expressly reflect the views, opinions and/or positions of our publication.