Reading Time:
3
minutes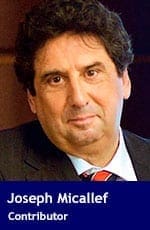 Turkey's rogue role in the battle for Mosul suggests it wants to permanently upset the balance of power in the region.
Turkish President Reccep Tayyip Erdogan has been insisting the Turkish military should take part in the liberation of Mosul.
Turkish troops are already in northern Iraq. The Turkish force in the Iraqi town of Bashiqa, 16 km north of Mosul, now numbers about 600. And sources claim there are at least 1,500 more Turkish troops in northern Iraq conducting counterinsurgency operations against the Kurdistan Workers Party (PKK).
The presence of Turkish troops in Iraq, a blatant violation of Iraqi sovereignty, has precipitated strident protests from the Iraqi government and anti-Turkish demonstrations from various Shia militias.
In what amounts to a threatened abrogation of the treaties of Sevres and Ankara, which defined Turkey's post-First World War borders, Erdogan has insisted that "Mosul is Turkish." He has also resurrected the National Covenant, a 1920 Ottoman Empire declaration that northern Iraq was an integral part of Turkey. It also identified a broad surrounding area from Cyprus to Aleppo to Batum as belonging to Turkey.
Erdogan asserts that his government has a right to a sphere of influence over the region that once made up the Ottoman Empire. "Turkey bears also responsibility towards the hundreds of millions of brothers in the geographical area to whom we are connected through our historical and cultural ties," he said. "It is a duty, but also a right of Turkey to be interested in Iraq, Syria, Libya, Crimea … and other sister areas"
---
Mosul's fate can only be devastatingly tragic by Joseph Micallef
---
Does Erdogan harbour any fantasy that the Mosul region is somehow going to be returned to Turkey? That's not going to happen short of a war between Turkey and Iraq.
Is Erdogan looking for a seat at the negotiating table and some chips with which to play? If so, to what end?
Does he want a piece of Mosul's oil wealth, a Turkish-sponsored and protected Sunni state from a sectarian division of Nineveh province or simply some role in the subsequent political organization of northern Iraq?
Is this an attempt at political grandstanding for supporters, to preclude safe havens for the PKK, or is Turkey serious about developing its own anti-Iranian/anti-Shia arc of influence in the region?
Western media typically portrays the Kurds as a single entity. But there are deep divisions within the Kurdish community, among Iraqi Kurds and especially between the Kurdish government in Erbil and the PKK. Turkey has attempted to develop close ties with Iraqi Kurdistan while vehemently opposing the creation of a PKK-sponsored Kurdish state in Syria.
Turkish air forces have attacked the predominantly Kurdish Syrian Democratic Forces (SDF) in Syria while Turkish artillery has supported the advance of Kurdish Peshmerga troops against IS-controlled territory north of Mosul. And despite the bitter, historic rivalry between the PKK and Iraqi Kurds, Erbil, to Turkey's displeasure, has granted safe havens to the PKK.
But there is a larger issue here. Turkey is increasingly a rogue actor in the Middle East. It's ambivalent about the historic status quo and shows a willingness to act unilaterally to force change. That will bring Turkey into conflict with NATO and is incompatible with the country's large role in the European Union.
Ironically, Erdogan's desire to develop a "Turkish sphere of influence" in the Middle East could be in NATO's interest. Erdogan's insistence of going it alone and on framing that policy in increasingly Islamist and anti-Western terms, however, makes it problematic for the West.
Turkey's role in the Syrian conflict is already at odds with NATO's objectives. Air attacks against the SDF, the principal American proxy in the ground war against the Islamic State, is also incompatible with Western interests.
Even more disturbing is that such attacks could not have occurred without Russian compliance. That's strange behaviour from a NATO ally, especially one that has received billions of dollars in military assistance.
That doesn't mean that Turkey will leave NATO or that NATO will lose access to Turkish military facilities. It may well suit Erdogan to maintain that illusion of normalcy in its relations with the West. It does mean, however, that the appearance of co-operation is an illusion, and that Turkey will likely move to restrict what NATO can do from Turkey.
The political topography of the Middle East continues to unravel with Turkey emerging as its latest rogue actor.
Joseph Micallef is a historian, best-selling author and, at times, sardonic commentator on world politics. 
Joseph is a Troy Media contributor. Why aren't you?
---

The views, opinions and positions expressed by columnists and contributors are the author's alone. They do not inherently or expressly reflect the views, opinions and/or positions of our publication.