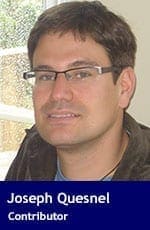 The change of government in Alberta from Progressive Conservative to NDP could spell change for Alberta's disadvantaged Aboriginal peoples, but only if the premier-designate lives up to her promises.
Alberta premier-elect Rachel Notley says she is committed to a renewed relationship with Alberta's Indigenous peoples and to consulting with and learning from them. Although Aboriginal issues are normally federal concerns, there is much the province can do.
The NDP must first learn that the province's Aboriginal peoples are diverse and live across the province. In Alberta, there are 45 First Nations communities over three treaty areas (8, 7, and 6). This includes 140 reserves with diverse languages. In the northern regions, there are eight Metis settlements – the only Metis in Canada to have a legislated land base.
At the top of the NDP's platform is a promise to implement the United Nations Declaration on the Rights of Indigenous Peoples and enshrine it in law in Alberta. This symbolic act is a nice gesture, but does not really improve the daily lives of Aboriginal peoples in Alberta. Improving Indigenous communities starts here, not in New York City or Geneva.
The NDP should instead use its strong electoral mandate to concentrate on practical ways to advance First Nation and Metis communities.
The same goes for the NDP's strong support for an inquiry into missing and murdered Indigenous women. Resources could be better spent on improved police services for dealing with these cases, treatment programs for damaged Aboriginal men who are harming Aboriginal women, and strong supports for at-risk Indigenous women. Providing education, jobs and shelter would be a start.
The NDP could also expend its political capital on negotiating resource revenue sharing agreements with First Nations. When the NDP review royalties, First Nations communities should get a slice to help upgrade infrastructure in their communities.
Former Wildrose leader Danielle Smith first floated the idea of royalty revenue for First Nations in 2012. On a visit to the Siksika Nation east of Calgary, Smith mentioned the possibility of including First Nations in plans to give more funding to municipalities. Smith even recognized that First Nations were another order of government, rather than just other municipalities.
Resource revenue sharing would be a tough sell, however. In 2011, Saskatchewan's NDP Party abandoned its campaign proposal to share resource royalty revenues with First Nations after a public backlash. Alberta, however, could make history if it can negotiate a reasonable proposal that the public would accept.
The next practical proposal would involve the Alberta NDP ensuring that the continued success of the oil and gas industry because it is of great importance for many of Alberta's First Nations and Metis communities. Some northern First Nations strongly oppose oil sands exploration and development for environmental reasons, but the government should take a much more balanced approach.
The NDP should resist calls from its more extreme environmental allies for unnecessary regulations. Data from 2011 show there were more than 1,700 Aboriginal employees in permanent operations jobs in the oil sands industry. During the past 14 years, Aboriginal companies have earned more than $8 billion in revenue through working relationships with the oil sands industry.
The provincial government can also recognize that Aboriginals in Alberta want to participate in the lucrative oil industry as full partners. Consider the proposed $6.6-billion oil sands upgrader proposed by a company backed by provincial Aboriginal groups – one of six proposed upgrader projects in the province.
It would have been the first upgrader directly owned by Aboriginals and would bring profits to small Aboriginal communities, but the PCs withdrew support in 2012 because they judged it not to be economically viable.
Let's hope this new government is more open to proceeding with Aboriginal-led proposals.
Joseph Quesnel is an Aboriginal policy analyst who focuses on Aboriginal policy, property rights and water market issues.
Joseph is one of Canada's leading contributors. Why aren't you?
---

The views, opinions and positions expressed by columnists and contributors are the author's alone. They do not inherently or expressly reflect the views, opinions and/or positions of our publication.