Premier Smith's retread energy panel seemingly out to please only one particular constituency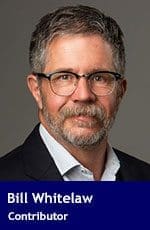 It's a pretty tall order, one that will define much in terms of how Albertans see themselves – and how the rest of Canada sees Alberta.
After all, who knows what energy life will be like in, say, 2033? 2039? 2044?
How close will we be to our net zero aspirations? What will the energy labour force look like? Will Alberta remain a contender for world capital?
With all that on the big craps table of life, one might reasonably think there would be some details beyond a simple press release outlining the creation of a five-member panel's appointment to the task of architecting that energy future.
 "We all know the world needs long-term energy solutions that are responsible, reliable and affordable. Now is the perfect time to create a panel of experts to look ahead to the future of our energy sector and how we can meet global energy needs in the years ahead."
That's what Alberta Premier Danielle Smith had to say when she announced the panel. So, it is indeed important stuff.
But beyond that, little from the government.
If there is such a thing as a terms of reference document, it's not in a conspicuously public place. If there's been any follow-up to lay out a game plan on consultation and engagement, the Internet is doing a darn fine job of hiding it.
So, think transparency. Or a lack thereof.
Presumably, the panel led by veteran energy analyst David Yager has started its deliberations, including – according to the one and only press release "interviews with executives" – but Albertans might be legitimately mystified why there appears to be such a shroud of secrecy around the process.
Why does so much seem to be happening in the shadows, away from the court of public opinion?
Again, think transparency.
It might have to do with the fact that, when the panel was first announced, its composition was criticized for lacking the breadth and depth of stakeholders required to assess and pronounce something that resembled an "energy future." (To be clear, no one questions the credentials or competence of the five individuals. But as a group, it is homogenous and harkens back to another period of Alberta's energy history. There's little about its composition that has a future feel.)
Many Albertans felt it was more of the "same old…same old".
There are no indigenous members on the panel. There is only one woman. There are no members from the power or renewables sectors. There are no young leaders. There is no regional representation. No NGOs are represented. No one from the cleantech innovation ecosystem was tapped on the shoulder. Nor are sustainability professionals apparent.
Repeat, no sustainability professionals – specifically anyone who understands, at a granular level, how capital moves through the markets these days.
Yet, Alberta is a jurisdiction that ostensibly takes ESG dynamics seriously. Indeed, it trumpeted the 2021 formation of an ESG Secretariat as the first among provincial jurisdictions. It also boasts about creating the first jurisdictional ESG scorecard. Its foreign investment agency, Invest Alberta, has even placed ESG on its website.
From the government's own ESG proclamation:
Alberta's ESG leadership will:
Unlock the full potential of our human and natural resources to transform our economy and lead into the future.
Strengthen our economy by continually evolving through relentless innovation and ingenuity.
Attract those looking for ambitious growth while also pursuing the highest standards of ESG performance.
Given that transparency and disclosure are at the heart of all matters ESG, the lack of transparency in the panel's process or commitment to the disclosure of its progress is a bit perplexing.
It's also curious that for a government that prides itself on the power of consultation, there's no mention on the website page that urges the public to "get involved."
Through public engagements, you can contribute to decisions that affect our province. Having input from diverse perspectives helps the Alberta government better understand complex problems and develop ways to improve policy, programs, and services for Albertans. 
Maybe no one brought that particular message to the premier's attention.
To the degree that a premier is only as good as the advice they receive, someone in Danielle Smith's inner coterie of advisors might have been asleep at the ESG switch.
An open and transparent engagement process, stewarded by an appropriately experienced and diverse panel of energy professionals, would have added tremendous depth and credibility to Alberta's claim to be among the world's best in all matters ESG.
Instead, what should have been an inspiring future-focused exercise that could have captured the collective imagination of an entire province ends up as just a retread panel of a government seemingly out to please a particular constituency.
Bill Whitelaw is the Managing Director of Strategy & Sustainability with Geologic Systems.
For interview requests, click here.
---
The opinions expressed by our columnists and contributors are theirs alone and do not inherently or expressly reflect the views of our publication.
© Troy Media
Troy Media is an editorial content provider to media outlets and its own hosted community news outlets across Canada.