Canada's oil and gas exports barrel ahead despite calls for fossil fuels phase-out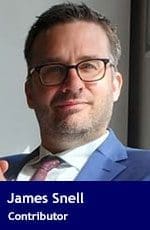 Canadian oil and gas exports rose significantly in 2022 and show little sign of abating despite a call by Canada's minister of environment and climate change to 'phase-out unabated fossil fuels.'
Total exports in Canada rose 22.5 percent in 2022, representing an increase of more than $142 billion, says a recent Statistics Canada report. Over half the increase – $76.9 billion – was driven by a major uptick in oil and gas exports. The share of energy products as a proportion of total exports rose from 21.2 percent in 2021 to 27.2 percent in 2022.
"Oil and gas had their best year ever," says Philip Cross, a senior Fraser Institute analyst. "Every Canadian should be aware that our largest industry continues to thrive."
The value of Canadian oil and gas exports climbed 57.1 percent in 2022 due to strong prices, which increased by 75 percent in 2021 and 54 percent in 2022, according to the report. Market conditions created by the Ukraine conflict helped drive the price increases, says Cross.
That financial boost from increased exports is then available to fund key Canadian priorities like hospitals, schools and social programs.
Canada's energy sector is positioned for another significant expansion once the $18 billion LNG Canada export facility in Kitimat begins operating in 2025, he says, noting oil has driven most industry growth over the last decade.
"With this big project coming online in B.C. in the future, we'll be able to take advantage of the inevitable booms that occur in natural gas pricing," says Cross, who spent 36 years with Statistics Canada, the last several as chief economic analyst.
Despite Canada's energy sector potential, uncertainty remains.
While speaking at the Ministerial on Climate Action conference in Brussels in July, Canada's Minister of Environment and Climate Change Steven Guilbeault called for a "phase-out of unabated fossil fuels" pertaining to energy projects that don't use technology to capture C02 emissions "no later than 2050."
"We will likely go from [consuming] around 100 million barrels of oil per day to something like 25 to 30 million barrels per day – a 75 percent reduction," Guilbeault said of global oil demand during the event.
The minister cited a recent report by the Canada Energy Regulator outlining three future scenarios, including a net zero method in which Canadian crude oil production falls to 1.2 million barrels per day by 2050 – 76 percent lower than in 2022. Natural gas production drops by 68 percent over the same period.
That, Guilbeault said, would see Canada's oil and gas industry curtail production by as much as 50 to 75 percent, despite every credible forecast indicating oil and gas will remain dominant fixtures of the global energy mix in 2050.
A significant curtailment of Canada's oil and gas sector would "obviously take away our leading source of growth," says Cross, noting Canada's oil production has doubled since 2010 – primarily due to oil sands investment.
As for Canada's surplus oil and gas, most of it goes to the U.S., says the Canadian Association of Petroleum Producers.
"And that's one thing we are trying to resolve with the building of the Coastal GasLink pipeline and the Trans Mountain Expansion project in B.C.," says Cross. "The problem is, the Americans know we can't export anywhere other than to them, so they demand a low price." When European natural gas prices hit record levels in 2022, Canada was unable to capitalize on the opportunity, says Cross.
"It was the Americans (who) stepped in and filled that gap," he says. "What they ended up doing was importing our relatively low-priced natural gas from Canada and then they turned around and sold their gas for record high prices in Europe."
Oil and gas production will persist into the foreseeable future, says Cross – noting Canada will continue building export volumes. LNG projects should be constructed on the east coast to help meet European demand, he says.
"There's been talk of doing that now for decades," says Cross. "Obviously we missed a very big opportunity. When the chancellor of Germany comes to your country and asks for natural gas, it seems to me the smart thing to do as a friend and fellow G7 partner is to do everything possible to meet that demand."
James Snell is a multimedia journalist based in Alberta. This article was submitted by the Canadian Energy Centre, a Troy Media Editorial Content Provider Partner.
For interview requests, click here.
---
The opinions expressed by our columnists and contributors are theirs alone and do not inherently or expressly reflect the views of our publication.
© Troy Media
Troy Media is an editorial content provider to media outlets and its own hosted community news outlets across Canada.