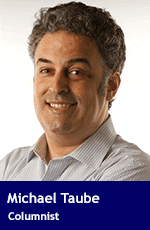 It's no secret that our world is becoming more digital.
Computers and personal devices are important parts of our daily lives. The Internet has become our best friend, tool and resource. Digital media players like Apple TV, and streaming services offered by Netflix, Acorn TV and Amazon Prime are systematically replacing television sets and movie theatres. CDs, DVDs and record players (although a little less so with the last item due to nostalgia) are staring at the dustbin of history with sad, puffy eyes.
At the same time, our world is moving closer to a paperless society.
Many people are reading newspapers, magazines and books online and/or with e-readers like Kindle and Kobo. Email and text messaging is more popular and convenient than snail mail or faxes. Stores and restaurants print out fewer receipts than ever. Greeting cards for Christmas, Easter and other holidays arrive electronically with greater frequency than through our mail slots and/or community mailboxes, too.
I'm not suggesting pulp and paper mills are going to fold up their tents anytime soon. It's still an important and profitable industry in Canada. But we're starting to come to the realization that economic dependence on these industries makes less sense in the modern age, and demonstrations of early paper-making will become relics.
It's unfortunate but it's part of reality in today's society.
Here's a pertinent example. The Insurance Bureau of Canada – the national industry association representing Canada's private home, auto and business insurers – recently released a report on the results of a survey, An Innovation Agenda for Ontario's Insurance Industry. It's based on information gathered in IBC's January 2018 public opinion poll (conducted with Leger) and is related to the Ontario Liberal government's commitment to modernize insurance laws.
The survey revealed that 88 percent of Ontario-based respondents "receive at least one bill electronically (e.g. phone bill, bank statement)," and 90 percent found "the ability to access their bills and financial information online to be convenient." Meanwhile, 74 percent of respondents "want the option of receiving their insurance documents (proof of insurance card, insurance renewals) electronically," while 79 percent "agree that electronic insurance information is as safe as paper-based communication."
Indeed, 46 U.S. states allow their drivers to show digital proof of auto insurance. There's a push to move Europe in this direction, as evidenced by Deloitte's 2016 European Motor Insurance Study of 15,000 respondents. Meanwhile, the Office of the Superintendent of Nova Scotia announced on Jan. 25 that provincial drivers will be allowed to carry electronic proof of auto insurance or eSlips.
So why is Ontario – and the rest of Canada – moving so slowly on this front?
Kim Donaldson, IBC's vice-president in Ontario, suggested "privacy considerations" could be an issue in a March 5 Toronto Sun op-ed. Yet this concern "has an easy fix" since most U.S. states "use legislation to limit what an officer can look at on a driver's digital device when confirming auto insurance coverage." In fact, some states specify "how much time an officer may take to inspect a personal device while verifying insurance" and outlines payment for a device if it's "accidentally damaged while documents are being inspected."
Some of the survey's findings were fairly straightforward. It wasn't surprising to see an uptick in interest in sending and/or receiving documents online, either.
Nevertheless, the survey showed people are becoming more confident that private information can be used, received and shared electronically. Plus, the numbers appear to indicate Ontarians would be comfortable using something like eSlips versus the pink auto insurance slips. 
IBC's recommendations, including insurance documents/communications to be done electronically with proper consent, usage-based insurance to determine cost, and incorporating the sharing economy, should be seriously considered by all provincial governments moving forward.
Get ready, Canadian drivers. The future is before us and it's going to be paperless.
Troy Media columnist and political commentator Michael Taube was a speechwriter for former prime minister Stephen Harper.
---

The views, opinions and positions expressed by columnists and contributors are the author's alone. They do not inherently or expressly reflect the views, opinions and/or positions of our publication.