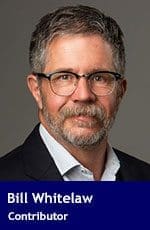 It was just a simple piece of crude iron that fitted in one hand – but it still stands as an iconic symbol of nation building.
The Last Spike was hammered home at 9:22 a.m. on Nov. 7, 1885, at Craigellachie, B.C. and marked, symbolically, the economic and political binding of a young nation. From coast to coast, two ribbons of steel snaked across Canada's vast and challenging plains and mountains. The Canadian Pacific Railway was complete.
But as an ambitious undertaking, it wasn't without the travails of conflicting political agendas, finances, geography and climate.
Sound familiar?
It took 15 years to finish and another year to get stock rolling. The CPR was British Columbia's price for agreeing to join Confederation. It completed both a country and an economic union that in many ways created the trade, transportation and communications foundations we enjoy today. Its proponents wouldn't have had the benefit of modern business terminology, but they would wholeheartedly agree that a national supply chain was also birthed.
The CPR's Last Spike has defined Canada in many ways, but it may be fading from our memory. It is physically honoured by just one of the many historical cairns glimpsed through the windshield as Canadians race through their lives along national transportation systems we now take for granted.
So why aren't we talking about the First Weld and rejuvenating interest in a key historic moment that has so indelibly shaped our present and should continue to point us forward?
What's the First Weld?
It's a chance to do some contemporary nation building in geographic reverse – west to east – and create a sense that the race for Canadian unity has never really had a finish line. The First Weld is also a timely opportunity to do some national role reversal by foregrounding Quebec's place in Confederation.
Quebec is conducting hearings on the Energy East pipeline proposal and while the results hold no technical weight, they do hold political heft.
The First Weld is an opportunity for TransCanada Corp. and its pipeline customers and supporters to create some Energy East unity buzz. And what better time to do it than with Canada's 150th birthday looming in 2017?
Energy East construction is slated to start that year, pending National Energy Board and federal cabinet sanctions. But instead of waiting until the project's commissioning in 2020, why not celebrate its beginning by recalling a pivotal moment in Canadian history?
Use the symbolism around the Last Spike to create a similar fervour around the First Weld: the emblematic act of metal fusing with metal, provinces melding to provinces, to create a new national transportation system — this one a pipeline, arguably as important an economic link in the 21st century as the CPR was in the 19th.
Pick a place in Quebec that is powerful for its symbolic import. Start promoting the First Weld as the notional launch of Energy East. Build community ties around it and stretch them across Canada. Build history around it. Embed it as a pivotal moment in Canada's 150th birthday. Build an eastern Craigellachie. The blueprint is there.
Pick a date to celebrate in 2017 and get the momentum going.
The allusion of a pan-Canadian pipeline to the CPR's importance is not new: former Enbridge chief Patrick Daniel consistently used the historic reference while promoting the Northern Gateway pipeline. Now it's popular with Alberta Premier Rachel Notley and others as they quite correctly argue for pan-Canadian support for the Energy East initiative.
But the concept of the First Weld could ignite real grassroots interest in why Energy East's importance transcends the hydrocarbons it will transport. It also offers a way for ordinary Canadians to have their voices heard in a celebratory rather than regulatory context.
In his epic poem, Towards the Last Spike, E.J. Pratt valourized the efforts of CPR's proponents and opponents. Like the railway, Pratt's poem has been scrutinized and criticized, intensely interrogated and analyzed by historians and the literati alike.
It is indeed a dense work but Pratt – who won a Governor General's Literary Award for it – captures and distills the project's essence, in terms of the interplay between key actors, prevailing politics and the vagaries of climate and geography. He acknowledges the struggles and tensions, but also underscores the railway's importance as a national aspiration.
The First Weld: it's the foundation for a new Canadian epic. Let's get everyone excited.
Bill Whitelaw is president and CEO at JuneWarren-Nickle's Energy Group.
Bill is a Troy Media contributor. Why aren't you?
---

The views, opinions and positions expressed by columnists and contributors are the author's alone. They do not inherently or expressly reflect the views, opinions and/or positions of our publication.