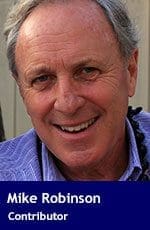 The word oligarch has a weighty feel to it. After you master it, it rolls off the tongue.
Derived from the Greek language, today it usually means "business magnate." It often describes the men who acquired vast wealth in the transition of the former Soviet Union to today's Russia.
The word kleptocracy is also derived from Greek. A kleptocracy is generally viewed as a government with rampant greed and corruption.
Neither word finds much application to historic Canada. We generally read about the oligarchs and kleptocrats of other countries where communism (or some other form of overbearing state control) is being overturned and replaced by the free market and ostensibly democracy.
We are just beginning to read of the impacts of both oligarchs and kleptocracy in a Canadian context. Diane Francis, writing in the Financial Post (Feb. 26), argues that a "Kleptocrat Tax" is being involuntarily paid by anyone in Toronto or Vancouver who owns or rents property. She ventures that owner/renters in these two Canadian cities are paying mortgages $200,000 more or higher because of the real estate bubble created by allowing "rich people to play fast and loose in Canada."
She thinks Canada is permitting international oligarch kleptocrats to turn Toronto and Vancouver real estate into "conceal estate."Internationally, a handful of cities are being associated with oligarch residency. London is generally noted as the lead, closely followed by New York, Paris, Los Angeles, Sydney and now Toronto and Vancouver. All of these cities have defined oligarch neighbourhoods, and London now has a fledgling oligarch tourism business: the Oligarch Bus Tour. This tour shows visitors the palatial homes of Russian and Ukrainian oligarchs, and has also been dubbed the Kleptocracy Bus Tour. Its organizers are anti-corruption campaigners, allied with the Hudson Institute and the Henry Jackson Society – two London think tanks.
Clearly, an international phenomenon – oligarch kleptocratic immigration – has been spawned by global regime change. The effects are being felt in those cities that are deemed safe by oligarchs as havens for their investments.
Safe haven status involves the presence of tolerable legal systems and tax regimes for real estate investment, compliant banking systems, and the perception of status-quo stability in municipal, provincial/state and national governments. It doesn't have to get more complex than that in business, legal and regulatory terms.
There are other factors to consider, however, in selecting a favourite investment venue. These include: the presence of sophisticated international airports, the shortest possible commuting time to the home state of origin (where business deals continue), and ease of entry through customs and passport control.
Welcoming host cultures should also be reasonably devoid of social, racial and wealth discrimination, have good universities with opportunities for children's enrolment (perhaps aided by judicious parental philanthropy), and a large supply of multimillion-dollar properties for investment purchase and a modicum of residency.
Also of attraction is the presence of global high-end retailers of women's jewelry, accessories and clothing (shopping pacifies the displaced oligarch matriarchs), and a welcoming supply of high-end European auto retailers.
How welcoming should Canada be to oligarchs? Clearly the crazy spiral of Vancouver and Toronto real estate prices rewards existing home-owners. Politicians at all levels are loathe to deny the windfall to those who stand to benefit from selling the family home.
But where do you buy after sale? Prices everywhere in Vancouver and Toronto are still increasing. Unless you move away to the hinterland, the costs of re-entry are high.
And what of the children and next generation of families? Where do they get to live?
Perhaps most of all, does any country want to be known as an oligarch kleptocracy haven? In the emerging Bernie Sanders and Donald Trump world, the working and middle classes are ticked off at elites and their lifestyles. That should include oligarchs, shouldn't it?
Mike Robinson has been CEO of three Canadian NGOs: the Arctic Institute of North America, the Glenbow Museum and the Bill Reid Gallery. Mike has chaired the national boards of Friends of the Earth, the David Suzuki Foundation, and the Canadian Parks and Wilderness Society. In 2004, he became a Member of the Order of Canada.
---

The views, opinions and positions expressed by columnists and contributors are the author's alone. They do not inherently or expressly reflect the views, opinions and/or positions of our publication.