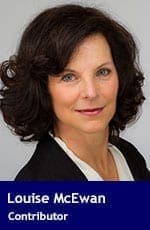 The Super Bowl is the biggest night in the year for advertisers, and with many companies producing teasers and releasing the commercials online before game day the commercials create a buzz that is hard to ignore. Since most Super Bowl commercials are not broadcast in Canada during the game, I watched them ahead of time online.
Super Bowl has become an annual cultural institution, particularly in the United States where it has a distinct holiday feel. The commercials help to create the festive atmosphere. They draw viewers in. They entertain. They make us laugh, groan, or shake our heads in befuddlement. They get us talking.
The Hyundai "First Date" commercial was pretty sweet. The Heinz "Weiner Stampede" was clever and funny. "Avos in Space", advertising Mexican avocados, was so weird that it came close to poisoning one of my favourite foods. And, the "Monkey Puppy Baby" Mountain Dew commercial was just plain creepy.
But whatever the content or its appeal, the purpose of the Super Bowl commercials, like other commercials, is to imprint a product on our mind and harness our purchasing power. The commercials market to our desires. They would have us believe that we can calm our restlessness with things, and that consumption is the font of happiness.
So as "we're lookin' for love in all the wrong places/lookin' for love in too many faces", we get caught up in the culture's subliminal messages. A tummy full of beer and fast food will satisfy our hunger. A shiny new vehicle will satisfy our longing for status, love, power or adventure. Investing our money will guarantee security. Drive the right vehicle, grow your net worth, eat, drink and be merry.
I'm not knocking the importance of all of the above. It's common sense that we need some material security if we are to support ourselves and our families and, at the same time, look to the needs of others. But possessions and wealth are insufficient on their own in calming our restless hearts. The Beatles had it right; "money can't buy me love".
Apart from the commercials mentioned above, one stood out for me because it hinted at a different sort of longing.
The Colgate "Every Drop Counts" commercial addressed North American water consumption. According to Colgate, when we leave the tap running while brushing our teeth, we use "more water than many people around the world have in a week".
While this commercial might sway us in favour of Colgate toothpaste, it is more likely to make us think about the ways we use and waste water. The commercial stokes our sense of social justice and touches our concern for the environment. It challenges us to change our habits, and, in theological speak, "to be in solidarity" with the poor.
Maybe it was the influence of all those Super Bowl beer commercials that made me think about Saint Augustine, the patron saint of brewers, because after previewing the commercials I found myself returning, as I frequently do, to his experience and words.
Augustine, who lived from 354 to 430 BCE, was immersed in the culture of the Roman Empire. And while he pursued its amusements with intensity, not even the distraction of the Roman Empire's bread and circuses, or the intellectual machinations of his brilliant mind could satisfy his hunger for meaning. Reflecting on his life, he wrote "Our hearts are restless, O Lord, until they rest in you."
The Super Bowl experience is its own form of bread and circuses, with its commercials playing a part in distracting us from the realities of the day. Sometimes we need to be distracted, but let's not forget that "man does not live on bread alone." There are some things that money can't buy.
Louise McEwan has degrees in English and Theology. She has a background in education and faith formation. 
Louise is a Troy Media contributor. Why aren't you?
---

The views, opinions and positions expressed by columnists and contributors are the author's alone. They do not inherently or expressly reflect the views, opinions and/or positions of our publication.