Emotional subjectivity and self-interest have made online shopping customer feedback meaningless, even misleading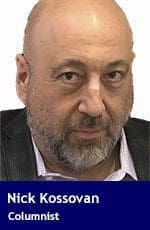 I am a heavy online shopper. Except for purchasing groceries and pants, all my consumerism occurs online – vitamins, books, socks, hygiene products, office supplies, furniture. Click-click-click … I am done. A few days later, often the next day, my purchase arrives. Shopping online defines minimal effort.
However, the convenience of shopping online is accompanied by an annoyance, the immediate request for feedback. Have companies become needy, or are they trying to avoid paying for market research, hence getting their customers to do it for free with the added benefit of getting immediate responses? Who does not love immediate gratification?
Last week I ordered Jenny Jackson's debut novel, Pineapple Street, online. Instantly I received a "Rate my Shopping Experience" email. I had no "shopping experience;" I just bought a book. I bought Pineapple Street online to steer clear of the "shopping experience" requiring I leave the comfort of my home, drive in traffic, find parking, navigate a crowded mall, and deal with a disinterested retail associate.
Kitchen sponges, a five-pack of AAA batteries, beta fish food, four cases of mango bubly™ sparkling water and a car cover for my '82 Corvette, all recently bought online, are some of the things I have been asked to give feedback on.
My feedback: Cleaned like a sponge is supposed to, adequately generated electricity, awaiting fish feedback, quenches my thirst, keeps the dust off my Vette.
I hate reviewing my online purchases, so I rarely do so. However, I do a fair amount of Google reviews regarding my dining experiences; after all, Caesar salads vary considerably from restaurant to restaurant, as do dining experiences. I tell myself that I write these reviews with the noblest intentions; to prevent others from having a negative dining experience or help them find something new and enjoyable. I do not, I repeat, DO NOT, write Google reviews to "be seen."
Today businesses live in fear of Google Review, TripAdvisor, Trustpilot and Yelp. As social media has brought out the worst in people – anger at the world, sense of entitlement, self-righteousness – Amazon customers write one-star reviews of books they have not read because the envelope was torn.
Alternatively, there is the idyllic parallel universe of Airbnb, in which review reciprocity is often a powerful deterrent, leading to cat-hair-filled fleapits and unreasonable guests receiving five stars. Emotional subjectivity and serving one self-interest have made online reviews meaningless, even misleading.
On the other hand, because many people take what they see and read on the Internet and in their social media feeds as the gospel truth, meaningless as reviews are, businesses significantly benefit from positive online reviews. It cannot be denied that online reviews contribute to establishing and maintaining a business's and/or product's internet reputation by providing the type of social proof that influences purchasing decisions or deciding whether to visit a business.
Over 90 percent of online shoppers read reviews, according to a PowerReviews report from 2021. Furthermore, 96 percent of customers look for negative reviews specifically. Not surprisingly, research shows that 91 percent of 18 to 34-year-olds regard online reviews as equally trustworthy as personal recommendations.
While online reviews are seeing a rise in consumer trust, the same cannot be said for traditional advertising. According to Performance Marketing World, 84 percent of millennials do not trust online advertising. This finding is a sign of the times. People are tired of ads being pushed on their faces, especially since most ads misrepresent the truth about the quality of the product or service.
On the one hand, online reviews, taken with a few grains of salt, can be an integral part of a consumer's decision-making process. On the other hand, there is an inherent systematic problem with online reviews: they tend to overrepresent extreme viewpoints.
Consider the last time you purchased a product online. Inevitably you were asked to provide a review. Did you do it? If you did, you most likely either loved or absolutely hated the product or service. If you had a moderate view or an expected result – the mango bubly™ sparkling water tasted like mango – then odds are you did not bother leaving a review: it was not worth your time and effort. Like when it comes to political action, there is a "silent majority" among consumers. "The dish towels I bought on Wayfair dries my dishes. What more do you want me to say?"
This yin-yang between unhappy and extremely happy consumers is the problem of online reviews. Online reviews have a high degree of polarization, with many extreme positive and/or negative reviews and few moderate opinions. Creating divisiveness is, unfortunately, what the Internet does exceptionally well and with utmost efficiency.
I see feedback as history. All I ask of an e-commerce site is they get my order right the first time, and if I am unhappy and want to complain, I should be able to do so easily and, more importantly, I will be listened to.
Nick Kossovan, a self-described connoisseur of human psychology, writes about what's on his mind from Toronto.
For interview requests, click here.
---
The opinions expressed by our columnists and contributors are theirs alone and do not inherently or expressly reflect the views of our publication.
© Troy Media
Troy Media is an editorial content provider to media outlets and its own hosted community news outlets across Canada.