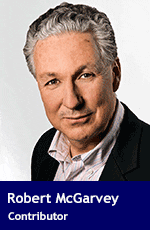 I wouldn't want to be Alberta Premier Rachel Notley right now, but all is not lost. Her government can take bold action to kick-start a new economy.
Two years into the deepest recession the province has experienced since the Great Depression, Notley's government's most important policy initiative has been a carbon tax.
Albertans are skeptical. Helping the environment is fine but how exactly does another tax pull a struggling economy out of recession?
It's obvious the government wants to change the international perception of Alberta. The New Democrats somewhat naïvely assume that being 'responsible' on the carbon file will silence critics of Alberta's energy industry and perhaps open the door to the construction of pipelines that are so important to the economy.
Good luck!
Ironically, we haven't seen from the NDP the kind of bold action that could be expected from a socialist party. This may be because Notley's policy advisers tend to be cautious NDP operatives from out of province or status quo conservatives like David Dodge, former governor of the Bank of Canada.
If the NDP government really wants to help Albertans, it could boldly change the rules of the economic game.
First, it could target the deep bias in Alberta's capital markets. After 50 years of highly successful oil and gas development and residential property returns, Alberta's capital markets need tweaking to capitalize other potential high-growth sectors of the economy.
But what can governments do that might help direct capital to other sectors like technology-rich startup companies or undercapitalized rural businesses?
Capital flows in predictable patterns. Savings are mobilized for investment through debt and equity markets. Financial institutions seek the highest returns with the greatest security. Property and energy industries have provided reliable returns and asset security for Albertans, based on their traditional tangible asset strength.
But many of Alberta's alternative economic sectors lack a history of reliable returns and often are driven by newer classes of intangible assets.
Fortunately, this is precisely where the real opportunity lies.
Like many developed economies, Alberta's is being buffeted by deep trends in global capitalism. In the last few decades, the global economy has been radically transformed by an unobserved asset revolution.
Since the late 1950s, intangibles (services and intellectual property, such as patents, copyright materials, software and network applications) have increased in importance. Today, intangibles have displaced more familiar tangible assets as the primary engine of growth in all developed economies.
World Bank studies suggest these new sources of value now contribute more than three-quarters of gross domestic product.
New intangible assets underpin many of Alberta's most exciting growth opportunities.
What could the Alberta government do to help these businesses?
It could start by instituting a policy that the U.S. banking industry is calling intellectual property collateral enhancement (CE). It's a kind of guarantee on the value of intangible assets for a defined period.
With CE in place, Alberta businesses that wouldn't otherwise qualify for normal bank financing would have enhanced (intangible) asset strength. That would reduce credit and foreclosure risk. Improved credit profiles would increase the leverage available to the borrower, and could allow their undocumented assets to be used as collateral for debt and equity purposes.
This would be a game changer for the technology sector, in the same way Canada Mortgage and Housing Corp. insurance created banking security for the residential housing market.
Would financial institutions support such a move? A government insurance program would help, but they'd also need to modify their banking systems and lending protocols. Those protocols are heavily biased in favour of traditional tangible assets like land, industrial equipment and inventory.
Fortunately, the province owns a bank. ATB Financial could take the lead in developing these new standards, protocols and financial instruments, kick-starting the economy and helping Alberta advance into the emerging creative economy of the 21st century.
Robert McGarvey is an economic historian and former managing director of Merlin Consulting, a London, U.K.-based consulting firm. Robert's most recent book is Futuromics: A Guide to Thriving in Capitalism's Third Wave.
Robert is a Troy Media contributor. Why aren't you?
---

The views, opinions and positions expressed by columnists and contributors are the author's alone. They do not inherently or expressly reflect the views, opinions and/or positions of our publication.