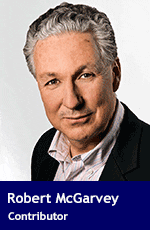 Justin Trudeau needs to get his priories straight. He's supposed to be the prime minister of Canada, not just another Instagram-friendly international celebrity.
Burning issues on the home front need urgent federal attention and a sound hand on the tiller. But Trudeau chooses this moment to fly tens of thousands of kilometres across the world with his family, to be snubbed by Indian political leaders and ridiculed by the world press.
The British press, in particular, seem to be taking great delight in the fact that Indian Prime Minister Narendra Modi did not meet the Canadian prime minister on arrival, as he has done (recently) for Israeli Prime Minister Benjamin Netanyahu and in the past with then-U.S. President Barack Obama.
Apparently this 'polite displeasure' (it's really an intentional snub) was due to speculation in New Delhi that Canada is actively supporting Sikh separatists' desire for the independent homeland of Khalistan.
Trudeau denies Canada supports Sikh independence. But, painfully for him, his wife, Sophie Gregoire Trudeau, had her picture taken at a reception with Jaspal Atwal, a convicted Sikh terrorist.
To top it all off, the Indian media are beginning to view Trudeau as an embarrassment. He's spending most of his time wandering around getting his picture taken, dressed in Indian clothing and gesturing like a native. Many locals have accused him of insensitivity, lacking class and going over the top.
Meanwhile Canada burns. Our Confederation, conceived in a strong sense of national unity, is unraveling like a cheap carpet.
The Constitution gives provinces vast authority. Ironically, Canadian provinces have more powers than states in the union to our south. Unfortunately provincial premiers are using those powers selfishly and it's starting to undermine Canada as a whole.
Perhaps the most chilling issue – and the one most likely to explode – is related to the obstructionist tactics the British Columbia government is employing over the National Energy Board-approved Trans Mountain Pipeline expansion.
Despite being approved at the federal level after exhaustive environmental review, the government of British Columbia is doing everything in its power to thwart the project.
Scotiabank estimates the costs of delay on Trans Mountain at roughly $15.6 billion a year. Despite recent moves by British Columbia to test their rights in court, this battle is far from over. B.C. has pledged to "use every tool in the toolbox" to stop the expansion of Kinder Morgan's Trans Mountain project.
The sense of victimhood and isolationism in B.C. is growing rapidly, as the province slowly begins to separate from the rest of Canada in practical terms. Their unequal treatment of out-of-province seniors, who don't qualify for discounts on B.C. ferries for instance, has always been annoying. And the new tax on out-of-province property owners feels like anti-Canadian discrimination.
Senior politicians in B.C. seem quite pleased to stoke the provincial fires and raise the temperature on the explosive pipeline issue. Martyn Brown, former chief of staff for one-time B.C. premier Gordon Campbell, blames Big Oil while neglecting to mention the cynical influence Big Environment is employing to undermine any balanced or reasonable approach to development in Canada.
More broadly, there are fewer and fewer ties that bind in Canada. Every province has imposed restrictions on interprovincial trade. Alberta and Saskatchewan have recently been embroiled in a licence plate dispute over Albertans on Saskatchewan job sites, while Alberta's craft beer subsidies seem to be upsetting everyone.
Now is the time for inspired leadership. And only the federal government has the power and the moral authority to stop the squabbling children of Canadian Confederation from damaging the country.
It's time for Trudeau to return to Canada, put his suit back on and get to work. Canadians desperately need a national strategy that meets the environmental challenges we all face, but also optimizes the opportunities available throughout the whole country.
If the federal government doesn't come to grips with Trans Mountain, a project it has exhaustively studied and approved, it will send a chilling message: Canada is no longer a federal nation, but simply a balkanized union of mini-fiefdoms at the mercy of environmental activists and narrow provincial interests.
These are all good reasons to avoid doing business in Canada. Our visionary ancestors must be rolling in their graves.
Robert McGarvey is an economic historian and former managing director of Merlin Consulting, a London, U.K.-based consulting firm. Robert's most recent book is Futuromics: A Guide to Thriving in Capitalism's Third Wave.
Robert is a Troy Media contributor. Why aren't you?
For interview requests, click here. You must be a Troy Media Marketplace media subscriber to access our Sourcebook.
---

The views, opinions and positions expressed by columnists and contributors are the author's alone. They do not inherently or expressly reflect the views, opinions and/or positions of our publication.