Positioning, Process, Persistence, Presentation, Personality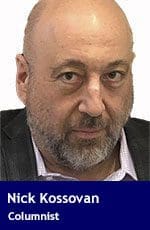 Most people start looking for a job out of necessity (e.g., laid off, fired, their job was outsourced, the business closed) without a plan of action or any sense of direction, applying haphazardly to jobs posted online, in panic-like mode.
Furthermore, most job seekers do not view a job search as a marketing campaign. If they did, they would succeed much sooner in their job search, landing a job aligned with their skills, career goals and "would-like" compensation.
Marketing is all about strategic, tactical positioning.
As a job seeker, you are an expensive product that needs to convince employers that you will solve a problem the company has and earn your keep.
Like any valuable product, you need solid positioning and a go-to-market strategy guided by the five Ps:
Product
Price
Promotion
Place
People
Similar to a marketing strategy, a successful job search strategy has its own five Ps:
Positioning
Process
Persistence
Presentation
Personality
I have yet to meet a job seeker who would not benefit from mapping out some concrete steps, with milestones, that will actually lead them to the employer and job they want rather than simply accepting the job they happen to get, which is the case for most job seekers, and why many employees are unhappy.
Using the five Ps of a successful job search strategy, you can create and execute a strategy that will yield the desired results.
Positioning
Before you begin your job search (networking, reaching out to employers, submitting applications), identify what makes you valuable to an employer. In other words, answer the question: Why should an employer hire you?
Create a unique value proposition (UPS) that will differentiate you from other job applicants. Carefully review the job requirements and the employer's culture. Assess how your skills and experience match the job requirements and how you are a "fit."
Process
Hunting for a job requires strategic thinking. Rather than simply applying to job listings, focus on companies you want to work for. With so much churn happening these days, your preferred employer likely has some openings, giving you a chance to get your foot in the door. If there are no current openings, introduce yourself – and then maintain regular contact – along with your background and what value you can bring to the person overseeing the department you would like to work for so your name will be top of mind when an opening does arise.
Do your homework on your target employers (e.g., their market, their competitors, and what pains they are experiencing). Obtain information that will impress a hiring manager.
Persistence
Top talent can spend six months to a year job hunting before they land an ideal offer. Job searching requires lots of stamina!
The trick to staying motivated? Set small, attainable goals and milestones to make you feel like you are making progress. For example, attend one networking event per week and establish one professional relationship.
Presentation
I am all about the elevator speech. Give me a brief overview of who you are, what you do, and what value you can offer. Sadly, many job seekers boast about their abilities without giving concrete examples.
"Hello, my name is [your name]. I'm a digital marketing specialist and have been working in agencies for the past five years. I've helped [number] clients streamline their digital marketing strategies and increase their revenue on average by X per cent. I'm now looking to apply my skills and knowledge within a health care organization."
Your elevator speech should not exceed 60 seconds.
The importance of being comfortable with your elevator speech cannot be overstated. Record a video of yourself to see and access your body language. Eye contact, hand motions, posture, and tone of voice are all critical nonverbal cues during a job interview.
Personality
Present yourself to your interviewer as a person, not just as a professional. Hiring managers rarely hire solely based on a candidate's credentials. This is why they often ask about a candidate's personality along with making their own judgment.
Consider how your personality traits relate to the position you are interviewing for. For example, for a customer service job, you might say, "I'm a problem-solver by nature. My immediate goal when I speak to a customer is to resolve their issue as quickly and efficiently as possible." For an administrative assistant job, "I've always been an extremely organized person, a skill that served me well in my last job, where my attention to detail helped save the company ten percent on a major account."
When looking for a job, consider how you see yourself. See yourself as a solution to an employer's problem. Market yourself as a solution. Think like a marketer!
Nick Kossovan, a well-seasoned veteran of the corporate landscape, offers advice on searching for a job.
For interview requests, click here.
---
The opinions expressed by our columnists and contributors are theirs alone and do not inherently or expressly reflect the views of our publication.
© Troy Media
Troy Media is an editorial content provider to media outlets and its own hosted community news outlets across Canada.