Toyota ScionxB delivers in snowy conditions and owners praise its handling and performance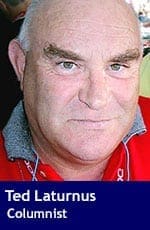 Although Toyota introduced its Scion division to the U.S. market in 2002, it didn't make its way to Canada until late 2010.
The two main reasons for the delay were because the company wanted to see how things went in the States before they took the trouble of introducing Scion to the relatively small Canadian market, and Generation Yers, who were – and still are – the primary target for these vehicles, had apparently not reached their full demographic potential in Canada by 2002.
Toyota didn't want to go through all the effort of setting up dealerships, building an advertising campaign, bringing in service personnel and all the rest to address a market that wasn't there to begin with.
They needn't have worried. By the time they got to Canada, Toyota had sold well over 700,000 of its Scion models in the States, and the Generation Yers that the company had been courting so energetically responded enthusiastically and positively.
Three models were available for 2011: xD, xB, tC. The xB was – and is – the most popular and ushered in the whole 'hip to be square' trend also found in the likes of the Honda Element, Nissan Cube and Kia Soul.
Basically a mobile box with four doors and a hatchback, the functional xB was powered by a 2.4-litre, four-cylinder engine with either a five-speed manual or four-speed automatic transmission. The back seats folded down to reveal almost 308 litres of cargo volume.
The xB is utilitarian without being bleak, and although it's aimed at physically active gen-Yers, it's bound to appeal to anyone who needs to move stuff or people on a regular basis.
By way of comparison, when Honda first introduced its Element, it too was ostensibly aimed at active Yers who cycled, surfed, boarded and skated as part of their lifestyle. It ended up being the vehicle of choice for aging baby boomers and garage-sale trolling grannies. And the xB, despite Toyota's marketing insights, may enjoy the same fate.
But what was interesting about the xB – and all Scion models – was the pricing structure. The price quoted by the company was all-in. It included standard features such as air conditioning, cruise control, power door locks, tilt-telescoping steering, power windows with one-touch up/down feature on the driver's side, Bluetooth, and a full whack of safety features.
You could also order leather interior with heated front seats, an engine block heater, upgraded stereo, boisterous exhaust, glitzy 18-inch alloy wheels, lowering kit, heavy-duty clutch and so on. These extras, however, were classed as accessories, not options.
As well as being highly functional, the xB offered decent fuel economy: 9.5 litres per 100 km in the city and 7.2 litres per 100 km on the highway for both the manual and automatic transmission versions.
One safety recall is on file with Transport Canada, and it's more of a bureaucratic snafu than a safety issue. Apparently, some of the optional alloy wheels may be mislabelled regarding air pressure and load limit. Dealers will set this straight, no problem.
The U.S. National Highway Traffic Safety Administration has this one, too, along with three technical service bulletins. These involve possibly malfunctioning front seatbelt pre-tensioners, a service update for the "crankshaft position sensor," and a precautionary bulletin regarding Toyota's infamous stuck gas pedal problems. No complaints from owners.
Consumer Reports really liked this one; it gets top marks in every category except for squeaks and rattles. No surprise there – the xB does ride a little hard.
Says CR: "Good visibility and compact dimensions make the xB a great city car." It received top marks for used car prediction and rates a "Good Bet" designation. Comments from owners: "paint could be slightly better quality," "large blind spots when backing up," and "seats are very comfortable, back seat is very roomy, rear cargo area generous."
Marketing researcher J.D. Power was equally positive. The 2011 xB gets this organization's highest marks for overall performance and design and a "better than most" grade for predicted reliability.
High points include comfort level, performance and interior design, while areas that don't measure up include style, fuel economy and overall quality.
Some comments from owners: "Handles well in snowy conditions," "at highway speeds road noise drowns out radio" and "it feels very roomy for a smaller vehicle."
2011 Scion xB
Original base price: $18,270
Engine: 2.4 litre, four-cylinder
Horsepower/torque: 158 hp/162-foot pound
Transmission: Five-speed manual and four-speed automatic
Fuel economy (litres/100 km): 9.5 city/7.2 hwy (both); regular gas
Some alternatives: Honda Fit, Suzuki SX4, Nissan Cube, Ford Transit, Chevrolet HHR, VW Golf wagon, Toyota Matrix.
Ted Laturnus has been an automotive journalist since 1976. He has been named Canadian Automotive Journalist Of The Year twice and is past president of the Automotive Journalists Association of Canada (AJAC).
For interview requests, click here.
---
The opinions expressed by our columnists and contributors are theirs alone and do not inherently or expressly reflect the views of our publication.
© Troy Media
Troy Media is an editorial content provider to media outlets and its own hosted community news outlets across Canada.