More than once over the years, I've wondered why people buy full-size SUVs. Behemoths like the Ford Expedition, Chevy Suburban, Nissan Armada, Toyota Sequoia and so on. Nine times out of 10, I reasoned, people don't need a vehicle of this size and never really use it to its full potential. These big boys, in my opinion, are oversized, unnecessary and, usually, overpriced.
But after spending a couple of weeks with the Toyota Sequoia, I've changed my tune – for the most part.
I still maintain that most full-size SUV owners could probably get by just as well with something smaller and more efficient. But if you need something with plenty of cargo space, haul a trailer or spend a lot of time on the highway with the occasional off-road foray, rigs like the Sequoia make pretty good sense.
Available in three trim levels, the Sequoia weighs in at a hefty three tons (2,720 kg). All three versions are powered by a 5.7-itre V8 engine that develops 381 horsepower and, more importantly perhaps, 401 foot-pounds of torque. A six-speed automatic transmission is the only choices, and all Sequoias feature a "one touch" four-wheel-drive system with a two-speed transfer case and a centre differential lockup. This is not a down-and-dirty boulder-hopper, mind, but if things get kind of weird off-road or the pavement turns to mush, it can handle itself, to a point.
But the Sequoia's real forté is highway cruising. The V8 engine is a paragon of smoothness, versatility and flat-out raw power. For such a big bruiser, the Sequoia can get up and go nicely and, at 100 km/h, the engine is barely ticking over at about 1,800 rpm. You'll look long and hard to find a better highway cruiser than this one
That said, it's thirsty and with the price of gas being what it is, that's something to consider. During my time with the Sequoia, which included many hours of highway cruising as well as the usual urban back and forth, I averaged between 15 and 18 miles per gallon (5.3 litres/100 km to 6.3 litres/100 km). It was particularly voracious during highway mountain climbing and I sometimes felt like I was spending half my time filling up at gas stations. The fuel tank, incidentally, holds 100 litres so, doing the math, that can come to $150 per fill-up.
But, boy howdy, does this thing have some serious elbow room. With all the seats folded flat, there's 3,400 litres (120 cubic feet) of cargo room in the back, and with all seats upright, eight adults can fit comfortably. By way of comparison, a Chevy Suburban has 3,446 litres (121.7 cubic feet), while the Ford Expedition has 2,961 litres (104.6 cubic feet). To combat the astronomical price of fuel, you could rent this thing out as a bed and breakfast in Vancouver as a side hustle.
And for those who care about these things, the Sequoia has a 7,000-pound (3175-kg) towing capacity.
On a practical level, I used my test Sequoia to schlep all the gear used by a rock trio on a three-day road trip, and it accommodated drum kit, amps, mike stands, speakers, monitors, sound boards and all the rest with room to spare. My only quibble here is that it's perched so high, getting the heavier bits in and out is a bit of a struggle. That said, I doubt if Toyota's designers envisioned the Sequoia being used to haul music gear around the countryside.
Let's not forget creature comforts. In a word, this thing is loaded. A few items for your consideration: heated seats, backup camera, three-zone climate control system, transmission oil temperature gauge, illuminated entry, tire pressure monitor and, on the upper-range Platinum model, ventilated front seats, steering-wheel-mounted audio and HVAC controls, 14-speaker sound system and heated middle row seats, among other things.
In every respect, the Sequoia is an upscale vehicle, despite its practical abilities.
I still think that some drivers could do just as well with something a little smaller but for others, size definitely matters.
At a glance
Engine: 5.7-litre V8
Transmission: Six-speed automatic
Drive: RWD/4WD
Horsepower: 381 hp at 5,600 rpm
Torque:  401 foot pound at 3,600 rpm
Price range: $60,190 to $75,275
Fuel economy: 18.4 L /100 km (city) and 13.8 (highway); regular fuel
Some alternatives: Chevrolet Suburban, Nissan Armada, Ford Expedition, Chev Tahoe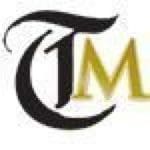 Ted Laturnus has been an automotive journalist since 1976. He has been named Canadian Automotive Journalist Of The Year twice and is past president of the Automotive Journalists Association of Canada (AJAC).