Reading Time:
4
minutes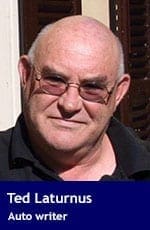 Many sweepstake raffles/lotteries, when they offer a prize, put forward a luxury car of some kind….a Jag, upper range Mercedes, Porsche, BMW… that sort of thing. Something that will draw in the punters and give whatever cause they're supporting a bright face and classy image.
In my neck of the woods, however, one of the highest profile annual lotteries – for the Vancouver Children's Hospital – is offering a Toyota Camry Hybrid as one of its top prizes. Value: about $31,500 (Cdn.).
This says a couple of things to me. First, it's an acknowledgement of the times we live in, where environmental friendliness and sensible fuel economy are top of the list to many people when it comes to getting a new set of wheels.
Second, and equally relevant: the Camry Hybrid is a damn fine automobile. As well as having one of the best reliability records in the industry (just ask any cabbie that owns one), it has fantastic re-sale value, and is just about as driver-friendly a car as you could ask for. It's comfortable, quiet, well-made, and practical. And for 2018, it's actually easy on the eyes. No exaggeration: During my time with this car, I had a guy pull up beside me in his Mercedes roadster, rolled down his window and say: "Now, that's a good looking car!"
A few specs. Power for the Camry Hybrid is delivered by a 2.5 litre four cylinder mated to Toyota's proven Synergy Drive hybrid system. It develops 208 total horsepower and is mated to a CVT. This engine utilizes Atkinson Cycle technology, which, in a nutshell, keeps the intake valves open a nano-second longer for better breathing and more thorough combustion. The downside is that you lose some power, but for most buyers in this market, who cares, right? And just to be clear, the Camry hybrid is no slug, and there is a "Sport" drivetrain setting if you really must have that extra bit of grunt.
What separates the Camry Hybrid from the Prius, in my opinion, is its normalcy. One of the keys to the Camry's long-standing popularity is the fact that it is just so easy to get along with. Just slip in behind the wheel – excellent ingress/egress, BTW –  push the start button and off you go. The Prius, though it too is an extremely agreeable car, has controls that are a little on the wonky side…but the Camry has a traditional centre console shift lever, and were it not for the instrumentation, you could be behind the wheel of a conventional model.
This latter feature lets you know when you're running on pure battery power….up to about 60 km/h with no load or hard acceleration….and when the engine is cutting in. The transition is seamless and virtually undetectable. As well as the battery powered EV mode, three drivetrain settings are available: Eco, Normal, and Sport. I used Normal around town, Eco on the highway, and Sport when I needed to bump things up a little.
A note about battery power. In the base LE model, the battery pack is lithium-ion, but with the SE and top of the line XSE, it's a nickel metal hydride arrangement. Presumably, this is a cost issue…..lithium-ion tends to be less expensive to manufacture.
Trunk space with the Camry Hybrid is 427 litres (15 cu. ft), which is the same as the regular Camry. By way of comparison, a Honda Accord offers 473 litres (16.7 litres).
Last but hardly least, fuel economy. The Hybrid SE delivers a combined rating of 5.1 L/100 km, which is slightly thirstier than the Hybrid LE, for some reason. A regular non-hybrid four-cylinder Camry will return 6.9 and 7.4, depending on the model, while a V6 Camry consumes about 9.1 L/100 km.
All of which adds up to a pretty attractive package. The Hybrid SE starts at $34,190, which is some $2700 more than the LE…. presumably because of various extras such as fancier upholstery, larger wheels and tires, and the different battery pack. Cough up another $900 and you can step up to the XSE, which has leather interior, a huge sunroof, steering wheel-mounted shifters and a conventional eight-speed transmission.
Me, I like 'em all. Now where can I buy a lottery ticket?
AT A GLANCE
Engine: 2.5 litre four cylinder/electric motor
Transmission: CVT
Drive: FWD
Horsepower: 208 hp
Torque:  n/a
Price: $34,190
Fuel Economy: 5.3 L /100 km (city) & 5.0 (hwy.) Regular fuel.
Some Alternatives: Ford Fusion Hybrid, Hyundai Sonata Hybrid, Kia Optima, Toyota Prius, Honda Accord.
Manufacturer's Site: Toyota
Ted Laturnus has been an automotive journalist since 1976. He was named Canadian Automobile Journalist of the Year twice and is past president of the Automobile Journalists Association of Canada (AJAC). For interview requests, click here.
---
The opinions expressed by our columnists and contributors are theirs alone and do not inherently or expressly reflect the views of our publication.
© Troy Media
Troy Media is an editorial content provider to media outlets and its own hosted community news outlets across Canada.