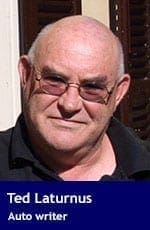 The federal government recently announced funding in this year's budget for incentives of up to $5,000 for Canadian buyers of zero-emissions vehicles.
That's good, but why not extend the funding to hybrid cars?
Given the current technology, a hybrid car makes much more sense than a fully electric one. And if the hybrid is a plug-in, you could argue that it actually qualifies as a zero emissions vehicle, under specific driving conditions.
Say you're driving 30 km or less to work every day in an urban setting and take it easy. A plug-in will deliver emissions-free driving because the car will stay on battery power as long as you behave yourself. You have to pay attention, exercising self-control, and it may not be the most scintillating driving experience in the world. But it can be done.
The 2019 Ford Fusion Energi plug-in is a case in point. Yes, it has an internal combustion engine and the traditional hybrid drivetrain set-up. But it can also be plugged in and, if left overnight, will be ready to go for up to 40 km on battery power the next day.
With seating for five adults, power for the Fusion Energi is provided by a 2.0-litre Atkinson-cycle four-cylinder engine mated to a permanent magnet/AC electric motor and continuously variable transmission (CVT). The battery pack is lithium-ion and the Energi is a plug-in hybrid.
The Atkinson engine technology keeps the valves open a smidgeon longer during the combustion cycle to enhance breathing and obtain maximum combustion. This does make for a leaner, cleaner-functioning power plant. But it also results in a definite power crisis. The Fusion Energi is kind of a slug, especially with a full load of passengers on steep climbs.
It also has an EV mode button that allows you to choose from three settings and switch from pure internal combustion to battery power. There's also an "EV later" mode, which saves the battery plug-in juice for later. Ford uses the example of highway driving first, followed by city driving, which is when you'd employ the EV mode. Most of the time, I left the car in the "Auto" mode and let it decide.
The transmission selector is a rotary dial, which I definitely got used to.
The Fusion Energi is not aimed at performance enthusiasts but it's hard to argue with its 5.6 litre/100 km combined fuel economy rating. This is an economical car to operate. A nifty instrument graphic informs you how much battery power remains, when the regenerative braking system is functioning and if you're driving sensibly.
It's also roomier inside than many of its competitors. That said, the trunk is a little on the small side: just 453 litres. The battery pack (I assume) and plug-in hardware take up a lot of space. You can stash a couple of bags of groceries back there but that's about it. The non-hybrid Fusion, by way of comparison, has a huge trunk – one of the biggest in this market segment.
As far as recharging the Energi goes, it'll take about five or six hours to bring it up to full capacity, using a regular household wall socket. You'll deplete the battery power in as many as 40 km, depending on how you drive.
Standard equipment level is high, with all the usual modern conveniences. My Titanium model also came with leather seats ($450) and the safety package, which included lane departure warning, adaptive cruise control and blind-spot detection. All of this adds $650 to the price and bumps the Fusion Energi Titanium up to $42,000.
Sometimes it seems like Toyota gets the lion's share of exposure when it comes to hybrid vehicles and, certainly, the Prius is the benchmark. But the Fusion Energi – and its less pricey stablemate, the Fusion Hybrid – are definitely worth checking out and probably more readily available.
2019 Ford Fusion Energi
Engine: 2.0-litre four-cylinder, with AC electric motor
Transmission: CVT
Drive: Front-wheel drive
Horsepower: 188 combined
Torque: 129 foot pounds at 4,000 rpm
Base price: $39,590; $41,990 as tested
Fuel economy: 5.5 litres/100 km city and 5.6 highway with regular gas
Some alternatives: Toyota Prius, Hyundai Sonata Hybrid, Toyota Camry Hybrid, VW Jetta Turbo Hybrid, Kia Optima Hybrid, Honda Accord Hybrid.
Ted Laturnus writes for Troy Media's Driver Seat Associate website. An automotive journalist since 1976, he has been named Canadian Automotive Journalist of the Year twice and is past-president of the Automotive Journalists Association of Canada (AJAC).
---

The views, opinions and positions expressed by columnists and contributors are the author's alone. They do not inherently or expressly reflect the views, opinions and/or positions of our publication.