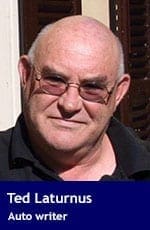 Originally a sport coupe/convertible with available all-wheel drive and turbo power, the Mitsubishi Eclipse has evolved from a sports car for everyman into a crossover hatchback that's part SUV and part sport cute.
It's one of many on the market and shares much with competitors such as the Honda HR-V, Ford EcoSport, Hyundai Tucson and so on.
And at the top of its list of attributes is the Eclipse Cross's simple driveability.
Power for the Eclipse Cross is provided by a turbocharged 1.5-litre four-cylinder mated to a continuously variable transmission (CVT). It's arguably the most common drivetrain in this corner of the market and, in my opinion, the vehicle's weakest link.
Offered in three trim levels, the Eclipse Cross comes with all-wheel-drive as standard, and a comprehensive list of safety and convenience features that grows as you climb the model ladder. For example, climate control, heater heater ducts, Bluetooth, rearview camera, "Eco mode" driving guide and on and on. One highlight here: heated front seats are standard issue for all models, which is a great idea on the part of Mitsubishi. Take note, Toyota.
My tester, the Diamond Edition, also comes with lane departure warning, hill start assist, blind spot warning, rear traffic alert, leather interior, steering wheel paddle controls, and on and on – not to mention a pop-up heads-up display that I deactivated immediately. Definitely all the bells and whistles here.
With a price tag at least $10,000 higher than the base version, it certainly pampers its occupants and is probably a safer vehicle. But the driving experience is much the same for both.
It's easily the equal of anything else in this market segment and considering the fact that AWD is standard issue, it's actually a cut above many of its rivals.
That said, I must take issue with the CVT. With just over 150 horsepower at your disposal, this 2,100-kilogram runabout needs all the oomph it can muster. And during takeoff, it's a little on the leisurely side. Eventually, it gets up to speed, but if it had a conventional planetary style gearbox, I can't help but think this would be a more lively and enjoyable vehicle to drive.
And the CVT doesn't enhance this vehicle's fuel economy. With a combined rating of 9.3 litre/100 km, it's one of the thirstier compact crossovers out there.
Let me stress I'm not picking on Mitsubishi here about the CVT. The company is claiming that this particular rendition has eight speeds, although I don't quite understand how that's possible and I certainly couldn't feel any gear changes during acceleration or deceleration.
I think CVTs are best installed in snowmobiles and jet-skis and have no place in most automobiles. But it is what it is and the industry has embraced CVT technology whole-heartedly.
And, for what it's worth, the vast majority of  buyers in this corner of the market probably won't notice or care that this is a belt-type transmission, just like they couldn't care less that the manual transmission is about to become a footnote of history. But that's a topic for another time.
As an urban runabout, the Eclipse Cross is just fine, thank you.
Lastly, the Eclipse Cross's inclusion of a CVT wouldn't stop me from buying it were I in the market for a rig of this type. I liked just about everything about this car and the fact that it also has one of the longest warranties in the business (five years/100,000 km) is icing on the cake.
2018 Mitsubishi Eclipse Cross
Engine: 1.5-litre turbocharged four cylinder
Transmission: continuously variable transmission (CVT)
Drive: all-wheel drive (AWD)
Horsepower: 152 at 5,500 rpm
Torque: 184 feet pounds at 2,900 to 3,500 rpm
Price range: $27,998 to $35,998
Fuel economy: 9.6 litres/100 km (city) and 8.9 litres (highway), with regular gas
Some alternatives: Hyundai Tucson, Honda HR-V, Ford EcoSport, Kia Sportage, Mazda CX-3, Nissan Qashqai, Chevrolet Trax, VW Tiguan, Fiat 500X, Subaru CrossTrek.
Ted Laturnus writes for Troy Media's Driver Seat associate website. An automotive journalist since 1976, he has been named Canadian Automotive Journalist of the Year twice and is past-president of the Automotive Journalists Association of Canada (AJAC).
---

The views, opinions and positions expressed by columnists and contributors are the author's alone. They do not inherently or expressly reflect the views, opinions and/or positions of our publication.