Like their sedan counterparts – the Accord and Camry – the Toyota RAV4 and Honda CR-V have always duked it out for top contenders in the compact SUV market. It's been that way for decades. Both are immensely popular and it's virtually impossible to favour one over the other.
The RAV4 comes in more varieties – nine at last count, with at least three hybrid models – and probably has the edge when it comes to powertrain combinations. But the competition between the two is fierce. They're even priced virtually the same: the CR-V starts at around $27,300, while the RAV4 starts at $27,750.
I recently spent some time with a RAV4 AWD XLE and, with one or two caveats, I can see why this is such a popular vehicle.
First some specs. Power is supplied by a 2.5-litre four-cylinder engine mated to a six-speed automatic transmission, not a CVT. This is the one area where the RAV4 falls a little short, which I'll get to later. Power is 176 hp and this model comes with full-time all-wheel-drive. To give this some perspective, the CR-V, with its turbocharged 1.5-litre engine, develops 14 more horses than the RAV4.
Being the top-of-the-line XLE, the standard equipment list is extensive – you get hill start assist, an anti-sway trailer feature, traction control, blind spot monitoring system, rear traffic alert, pre-collision alert control, lane departure alert and on and on. Not to mention heated steering wheel, power tilt steering, two-stage heated seats, etc., etc. In every respect, the RAV4 XLE is a well-equipped, comfortable and safe automobile.
It has decent interior dimensions, too. With seating for five adults, the RAV4 will give you some 2,078 litres (73.4 cubic feet) of cargo room. By way of comparison, the CR-V is good for 2,146 litres, and the RAV4 hybrid has just under 2,000 litres (70.6 cubic feet). The second row seats fold down easily via the lumbar adjustment bar, and the headrests can be quickly folded down so that the seats tuck in behind the front seats. No having to remove head-rests, in other words. It's not a big deal but it is a nice touch. My usual gauge of cargo capacity – a full drum kit – fits in the RAV4 with room to spare and I could get another kit in there if I had to. And I actually didn't even have to fold down the second row seat, once I figured things out.
Elsewhere, a centre dashboard readout informs the driver of their average consumption at all times, which is handy. Toyota pegs the XLE model at 9.5 litres/100 km, combined rating and they aren't far off. I seemed to average around 10 litres/100 km.
The transmission is far too hyperactive, constantly hunting for the most fuel efficient ratio, and it gets kind of tedious after awhile. You especially notice when climbing any kind of a hill – you really have to give it some welly and keep your foot buried to make headway.
I usually prefer conventional planetary gear type transmissions over CVTs, but this one was a disappointment. This transmission would stop me in my tracks were I in the market for this kind of vehicle. Toyota d0es offer a CVT in the RAV4 hybrid model.
Like just about all Toyota products, and Hondas for that matter, the RAV4 is just so damn easy to get along with. This is not the kind of vehicle that will raise your pulse, that's not the general idea. This is a sensible, versatile carry-all that goes about its business quietly and efficiently.
It's not hard to see why they sell so many of them.
At a glance
Engine: 2.5-litre four cylinder
Transmission: Six-speed automatic
Drive: All-wheel drive
Horsepower: 176 hp at 6,000 rpm
Torque:  172 ft. lb. at 4,100 rpm
Base price: $33,125/as tested; base $27,112
Fuel economy: 10.5 litres/100 km (city) and 8.3 (highway), regular fuel
Some alternatives: Honda CR-V, Nissan Rogue, Ford Escape, Dodge Journey, Jeep Compass, VW Tiguan, Chevrolet Equinox, Mitsubishi Outlander, Mazda CX5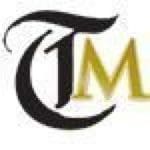 Ted Laturnus has been an automotive journalist since 1976. He has been named Canadian Automotive Journalist of the Year twice and is past president of the Automotive Journalists Association of Canada (AJAC).