Three used car options for fuel-efficient, budget-friendly, reliable, and winter-friendly vehicles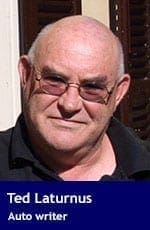 With winter just a few months away, it might be time to start thinking about a beater. Something to get you through the nasty weather and salty roads while your 'other' car is nestled snugly in the garage.
The parameters are straightforward – we're looking for something easy on gas, affordable, dependable and, if possible, good in the snow. A road appliance, in other words, but not a piece of junk. Something we won't get emotionally attached to.
Here are three from three model years and three manufacturers.
2004 Honda Civic
Generally regarded as the epitome of the commuter mobile, this generation of the Civic was made in Alliston, Ont., and came in several configurations, including a hybrid model. It has an above-average reputation when it comes to toughness, dependability and economy of operation. However, the hybrid models could be troublesome.
The U.S. National Highway Traffic Safety Administration also has a boatload of complaints and technical service bulletins, possibly because these cars sold in such huge volumes. Problem areas include the alternator, various electrical gremlins, mysterious steering rack noises, and some body and trim issues.
Not the peppiest model in this market segment, nor the best in the snow, the 1.7-litre four-cylinder powering it nonetheless is one of the thriftiest and most durable. This extends to the slightly more upscale but nearly identical Acura EL.
Consumer Reports has a quibble or two with the engine, as well as paint and trim. But it still gives this one its "good bet" designation. Says CR: "We expect reliability of new models will be 35 percent above average." Some comments from owners: "extremely reliable – regular service is inexpensive," "have gotten 34 to 39 mpg (8.5 litres/100 km) while commuting to work," "pleased with reliability, fuel economy."
Expect to pay anywhere from $1,000 to $4,000, depending on mileage and overall condition.
2008 Subaru Impreza
Another "good bet" from Consumer Reports underscores this generation of the Impreza, not to mention a "better than average" used car prediction.
The liquid-cooled 2.5-litre flat four is prone to overheating if it runs low on coolant or oil, and Consumer Reports has issues with the paint and trim quality, brakes and climate control system.
Transport Canada also reports one safety recall concerning an oil supply line issue with turbocharged models that could lead to an engine fire if left unattended, while the U.S. National Highway Traffic Safety Administration reports "counterfeit" airbags in some models, as well as high-speed front-end vibration, issues with fuel fill-up, and possible water leaks in the front compartment.
Still, with full-time all-wheel-drive, the Impreza takes some beating when it comes to winter driving and was offered this year in either a sedan, hatchback or wagon configuration. The WRX STi version was an uncompromising hot rod and is sought after by enthusiasts and tuners.
Some comments from owners: "The AWD system has pulled through 12 inches of snow, no problem," "like a luxury car at a very reasonable price," "wish it got better mileage," and "doors open wider than most."
These range from about $5,500 right up to the $15,000 neighbourhood for a fully outfitted WRX STi.
2010 Volkswagen Golf
As they rack up the kilometres, VW Golfs can be troublesome and may qualify as one of those "when they're good, they're very good, but when they're bad, run for cover" cars. However, get your hands on a low-mileage model that's well maintained and relatively unmolested, and they can be as faithful as a hunting dog.
They're also one of the better-handling models at this end of the market.
And 2010 was a makeover year for the Golf; it came in a variety of versions, body configurations, and drivetrain choices, including a station wagon and a thrifty turbo-diesel TDI. However, the sold-only-in-Canada City may be the most practical – and affordable – choice here.
Transport Canada has two safety recalls: one for possibly flawed fuel lines with the TDI models and another for a misplaced fuel line with the five-cylinder models. The U.S. National Highway Traffic Safety Administration has three ongoing investigations with the TDI versions. Still, this iteration of the Golf gets a "good bet" designation from Consumer Reports.
Things to watch out for include problems with the fuel delivery system, climate control, steering components and power accessories.
Some comments from owners: "Very tall passengers have commented on the abundance of headroom," "averaging about 25 to 26 miles per gallon (11 litre/100 km)," and "top-notch materials used in this car."
These have held their value quite well – $6,500 or thereabouts will get you a base model, while a corner-ripping GTi can fetch up to $15,000.
Ted Laturnus has been an automotive journalist since 1976. He has been named Canadian Automotive Journalist of the Year twice and is past president of the Automotive Journalists Association of Canada (AJAC).
For interview requests, click here.
---
The opinions expressed by our columnists and contributors are theirs alone and do not inherently or expressly reflect the views of our publication.
© Troy Media
Troy Media is an editorial content provider to media outlets and its own hosted community news outlets across Canada.