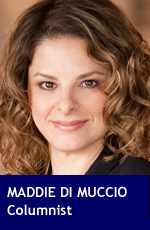 A handful of Ontario school boards have implemented policies that allow children from junior kindergarten to Grade 12 who have adopted a transgender identity to keep it from their parents.
It's a presumption that the choice may not be as readily accepted in the household, and that schools and educators will provide a safer environment. The boards also maintain that the child has a right to privacy.
Public education and government have put significant efforts into establishing acceptance and accommodation for LGBT youth. That's because society demands protection and tolerance for young people, particularly in the wake of instances where youth have resorted to suicide because they feel unable and afraid to express themselves. Investing in youth and creating a safe environment in schools is something taxpayers expect – and should demand – from government.
But there are several things wrong with the school boards' protocol on keeping a child's gender status from their parents.
The belief that a child who isn't comfortable expressing their transgenderism at home would naturally come from a family that wouldn't tolerate it is completely unsubstantiated and unfair.
Statistics on gender identity and children are ambiguous, but the very few surveys done suggest that fewer than one percent of adolescents identifying as transgender. This likely means most families aren't prepared for the news that a child distinguishes themselves as transgender. But that doesn't mean parents wouldn't understand or shouldn't be allowed to know.
For all the efforts schools make to educate students about transgenderism, those efforts don't extend to the real world: the loving parents and community these children come home to every day. Wouldn't a truly inclusive school board work with these families and children to communicate and offer guidance if it's needed?
By keeping such an important life choice from a parent, educators are recklessly responsible for creating division and distrust between home and school, and ultimately in that child's life.
School boards have strict policies on communicating with parents regarding their children while at school. If a student needs assistance with academics or to deal with bullying, parents meet with educators, school psychologists and guidance councillors to work out a plan. If a student becomes involved with drugs or skips school often, parents play a vital role with the school in helping that student. Schools must report health and safety issues to parents.
In each instance, the school acknowledges the crucial role a parent plays in their child's successes.
Schools work with parents and the community because when a young person experiences a major transition, they need navigation. A child expressing transgenderism is in the middle of enormous transition and requires open communication and guidance – not secrecy.
The secrecy policies of these boards fail kids.
On the first day of school for a four-year-old, parents experience a complex mixture of joy and worry as they hand their kids over to a teacher. The emotional life of their children during the school day weighs heavy in the thoughts of parents. And when a teacher calls to discuss that child's needs, weaknesses or strengths, parents are required – and deserve – to know fully what their son or daughter is experiencing.
Children from all walks of life, cultures, faiths and ideologies are exposed to new possibilities and diverse ways of thinking in the classroom. By not accommodating that reality, and by believing they are protecting children from their own loving parents by keeping their sexual identity secret, these school boards defeat the very purpose of inclusion and tolerance.
School boards alone shouldn't decide what's in the best interest of our children.
Maddie Di Muccio is a former town councillor in Newmarket, Ont., and former columnist with the Toronto Sun.
Maddie is a Troy Media contributor. Why aren't you?
---

The views, opinions and positions expressed by columnists and contributors are the author's alone. They do not inherently or expressly reflect the views, opinions and/or positions of our publication.