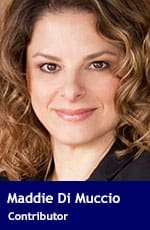 As is often the case with tired governments low in popularity and mired in scandal, Ontario Premier Kathleen Wynne shuffled her cabinet this week.
The ministry with one of the biggest expenses – Education, at $22 billion – is also the most troubled.
Under former Education Minister Liz Sandals, school closures, extraordinary payouts to unions, work-to-rule and teacher strikes have highlighted the toxic relationship between the government, teachers' unions, and parents of school kids. And with a controversial new sex-ed curriculum, dozens of parents challenged the ministry with angry rallies. Some took their kids out of school and forced the premier to remove some of the curriculum's teachings in – quelle surprise – her own riding.
During her tenure, Sandals famously admitted that she didn't actually read Ontario's education curriculum. "I couldn't even tell you right now what's under review," she said in 2013, claiming that she simply "signs off" on it once her people come to her with the material that fills up thousands of children's minds across Ontario.
Then the public learned the Education ministry made a $2.5-million secret payout to unions to cover "bargaining costs" in the most recent round of negotiations. In fact Auditor General Bonnie Lysyk reported that a total of $80 million in taxpayer dollars had been paid out to teachers unions since 2000, including $22 million in 2006 which was given "with no strings attached."
Those millions of dollars could have done phenomenal things for kids in school.
Just a few months ago, Sandals was scrutinized for a $300-million trust fund set up for teachers and school administration. She had promised taxpayers that new contracts would be "net zero."
More recently was the discovery that math test scores among Ontario students were alarmingly low. Sandals' response that "It's not a race" highlighted an arrogance and lack of understanding on the importance of student success. Weeks later, she bragged – without citing any data – about a record high number of high school students graduating.
To be sure, Education is not an easy portfolio. It's a hotbed of almost constant negotiations – often followed by threats – by unions, teachers, and school staff; many times with children as an afterthought. In a ministry where billions of dollars are pumped in, children always bear the burden of how these negotiations turn out.
Most of Sandal's tenure has been wrongly focused on the monopoly that is education in Ontario, leaving out the most important stakeholder of all: students and taxpayers. Somewhere down the line, as unions demanded pizza and hotel rooms during negotiations, Sandals forgot about students.
Students got less: less choice as neighborhood schools continue to shut down, less money for special needs education, and less stakeholders at the table to offer a better vision for education.
If there was ever an overhaul required in an Ontario ministry, it's Education. Wynne has appointed Mitzie Hunter as Ontario's new Education minister, and she inherits one of the most plagued portfolios. Hunter will have to balance the increasing demands of teachers and their unions while ensuring parents and taxpayers are getting value for their dollar.
The education file needs more than a fresh new face; it needs a full review that includes a new way of delivering on public education for the millions of children who attend. This includes scrutinizing how pedagogies like math are taught, the value of community schools staying open, and a close look at how unions are costing taxpayers millions of dollars with absolutely no accountability.
Speaking of accountability, Liz Sandals was transferred over to the Treasury, a file that "focuses on the government's accountability, openness, and modernization."
The irony isn't lost.
Maddie Di Muccio is a former town councillor in Newmarket, Ont., and former columnist with the Toronto Sun.
Maddie is a Troy Media contributor. Why aren't you?
---

The views, opinions and positions expressed by columnists and contributors are the author's alone. They do not inherently or expressly reflect the views, opinions and/or positions of our publication.