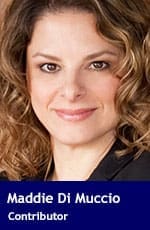 Ontarians are still waiting for Patrick Brown to start offering substantial policy options.
Brown, the front-runner in the next Ontario election, stumbled badly during a recent radio interview on the topic of hydro rates.
The Progressive Conservative leader offered plenty of justified criticism of Liberal Premier Kathleen Wynne's proposal to re-amortize loans taken to build and refurbish power plants. Wynne's plan would reduce rates by about 25 percent for residential users.
But when he was asked by CFRB radio host John Moore what he would do differently, Brown couldn't coherently explain the PC strategy.
Then, at a press conference in which he called for a moratorium on rural school closures, Brown tried unsuccessfully to pivot from the hydro rates controversy. He still couldn't explain his party's strategy on energy but insisted a solution was on the way.
It reminds me of a conversation I had with PC staffer Garfield Dunlop, who resigned his seat in the Ontario legislature so Brown could run. Brown now calls Dunlop his education adviser.
At a community event earlier this year, Dunlop introduced himself to me and, because of my involvement in public education, the conversation quickly got around to the Tories' plans for that portfolio. Dunlop openly admitted that the party was having difficulty coming up with policy on education. A committee formed to provide policy was struggling.
Brown has been criss-crossing the province for several months outlining what he calls "the four pillars" of the PC campaign: a reduction in red-tape, investment in infrastructure, affordable energy and education.
As Ontarians now know, at least two of those four pillars are hollow in terms of policy ideas.
After months of being silent on education-related matters, it's good to see Brown now speaking about pending school closures across rural and northern Ontario communities.
School boards are deciding how to manage enrolment rates after the Liberal government implemented a minimum two-thirds capacity for schools. The pressure is on trustees to close schools that fall below that level.
A generation or two ago, many farming families were larger. Schools were filled because people had more children.
But falling birth rates and a lack of immigration in rural communities mean many rural and northern schools won't achieve acceptable enrolment levels. And schools can't operate efficiently with low enrolment.
However, schools are integral to the rural communities they serve. Schools bring character to the community. And they help attract new families.
Yet a public school still needs to function within an economic framework, and that's what seems to be missing from Brown's demand for a moratorium on school closures. If the Tories have a plan to improve the costs of running these under-utilized schools, Brown wasn't sharing any details.
There are real options to attract new students and keep some schools open. Charter schools in Alberta and across the United States successfully draw students because they offer a particular curriculum or method of learning. And the typical charter school is not a unionized work environment, which can help keep operating costs more affordable.
If charter schools are part of Brown's solutions for rural and northern Ontario, he isn't saying so.
And if easing the burden on taxpayers has a role in government policy, then the solution comes from having the courage to reinvent the flawed school system.
Many Ontarians have grown tired after 13 dysfunctional years of Liberals government.
But there is scant evidence that the Brown-led Progressive Conservatives are ready to form the next government. It's not enough to identify what's wrong with the Liberal's policies. Ontario voters expect solutions to real problems.
On June 7, 2018, Ontario voters will head to the polls to pass judgment on the Liberal government's plans to reduce hydro rates by 25 percent and close schools with enrolment at less than two-thirds capacity.
In order to win votes, Brown will need to show he has a better plan. It's not enough to simply identify pillars. They must be founded on sound, fiscally-prudent policy.
Maddie Di Muccio is a former town councillor in Newmarket, Ont., and former columnist with the Toronto Sun.
Maddie is a Troy Media contributor. Why aren't you?
---

The views, opinions and positions expressed by columnists and contributors are the author's alone. They do not inherently or expressly reflect the views, opinions and/or positions of our publication.