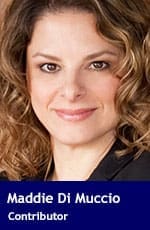 The Ontario government is signalling that the politics of re-election trumps good governance.
Ontario Premier Kathleen Wynne is secretly trying to negotiate a contract extension with the Ontario Secondary School Teachers Federation (OSSTF) to ensure labour peace before she seeks re-election. And she is even willing to change the collective bargaining laws that the Liberal government itself put in place.
OSSTF president Paul Elliot confirmed that talks between his union and the government have begun.
And Andrea Addario, of the Canadian Union of Public Employees (CUPE), says her union has been approached about a possible extension.
The problem? The School Boards Collective Bargaining Act doesn't allow for labour contracts to be extended. So the Liberals want to change the rules.
Wynne and her advisers would be wise to remember that teachers are far from the only stakeholders in public education.
Parents, students and employers are largely being ignored by Wynne and Education Minister Mitzie Hunter.
Wynne's tenure since becoming premier in 2013 is marked by a perpetual state of unrest with teachers unions. Strikes, work to rule, cancelled extracurricular activities and blank report cards are the hallmarks of her government's management of public education.
Meanwhile, parents and employer groups are concerned that only 50 percent of Grade 6 students last year achieved a passing grade in the provinces's math proficiency test.
On Sept. 23, the government published the mandate letter from the premier to the education minister.
The majority of the letter recounts past achievements of the Wynne government in education. It highlights that Ontario's secondary school graduation rate is at a record high. That's notable but it must be tempered with former minister Liz Sandals' admission that she couldn't explain how her ministry achieved that result.
The mandate letter re-announces the $60-million fund earmarked to improve math proficiency, without addressing the issue of a flawed curriculum. And the $1.1 billion set aside to repair crumbling facilities is a far cry from what is needed.
Much of the new instructions to the minister from Wynne deal with expanding pre-school and early childhood services, including before- and after-school programs. These plans distract attention from what's really going on in Ontario public education.
Politicians often forget that it's an honour to be elected. Respect for the public should motivate them to manage core government services as best they can. The basics of public education – such as providing safe schools for children to learn in – are being neglected by a government more interested in winning the next election.
The benefits of our investment in public education aren't seen for years. A child who began kindergarten in September won't be a captain of industry for 20 or 30 years. As a business leader, a scientist, a technology expert or some other professional, she will become a productive member of society, making a positive contribution to our country. Ensuring that today's kindergarten student gets the most out of her public education guarantees that Canada will still competitive in the global economy after she completes her post-secondary education.
When governments can't see beyond the next election date, and redirect classroom resources to programs they expect will get them re-elected, they fail every student. These students will continue to struggle with math proficiency. They won't have the required skills to get post-secondary degrees in business, science, technology and so on.
Unless we re-invest wisely in public education, today's kindergarten students won't be able to compete in the global economy.
Wynne must stop attempting to bribe teachers and their unions to support her re-election campaign.
And she must stop re-directing scarce classroom resources to programs that aren't at the core of public education services, like her daycare initiatives.
It's clear that too much of Wynne's education strategy is focused on her political ambitions.
Maddie Di Muccio is a former town councillor in Newmarket, Ont., and former columnist with the Toronto Sun.
Madie is a Troy Media contributor. Why aren't you?
---

The views, opinions and positions expressed by columnists and contributors are the author's alone. They do not inherently or expressly reflect the views, opinions and/or positions of our publication.