Expand Taxpayer Protection Act to prevent any future carbon tax burden on Albertans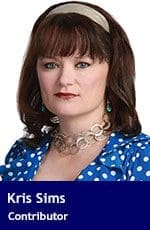 Albertans have an advantage: they have lower taxes protected by law.
The Taxpayer Protection Act is one of the strongest laws protecting taxpayers in North America.
It's the reason Albertans don't have a provincial sales tax.
While our neighbours in Saskatchewan and British Columbia pay a PST on everything from cat food to used cars, Alberta is PST-free, saving taxpayers about $7 billion per year.
If politicians wanted to push a PST on Albertans, they'd have to hold a referendum first. Good luck with that.
The United Conservative Party is now pledging to expand the Taxpayer Protection Act to shield Albertans from personal income tax and business tax hikes.
When combined with the government's previously passed balanced budget law, the spending restraint rules and the serious debt repayment plan, this pledge from the UCP is a game changer for taxpayers.
The policy should go one step further: the Taxpayer Protection Act should protect Albertans from a provincial carbon tax.
Including a referendum requirement for a provincial carbon tax is important because carbon taxes cost Albertans a lot of money.
At present, Albertans are forced to pay the Trudeau government's mandatory minimum carbon tax.
That carbon tax adds 14 cents per litre of gasoline and 17 cents per litre of diesel. That means it costs about $10 extra to fill up a minivan and about $16 extra to fill up a pickup truck.
The carbon tax on diesel costs truckers about $160 extra to fill up the tanks on big rig trucks. Filling a locomotive costs about $2,400 extra in the carbon tax.
Since nearly everything we eat and use is hauled on trains and trucks which use diesel, Trudeau's carbon tax is a tax on everything.
Trudeau's carbon tax on natural gas, propane and furnace oil also makes heating our homes cost more.
The Parliamentary Budget Office calculated that Albertans are getting kicked the hardest by Trudeau's carbon tax, costing families more than $700 extra this year, even with rebates factored in.
Trudeau is set to triple his carbon tax, and he's also going to nail Albertans with a second carbon tax starting this summer, which the PBO says will cost families about $1,100 per year within the next seven years.
The second carbon tax is a government fuel regulation that makes gasoline and diesel cost more. British Columbia has had a second carbon tax for years: it's why it typically has the highest pump prices in the country.
That's not a bright future for tapped-out taxpayers struggling to afford their basic needs such as housing, food and fuel.
Alberta has a past with the carbon tax, too.
Former premier Rachel Notley's NDP government imposed a surprise provincial carbon tax on Albertans in 2015, even though she made no mention of it during the provincial election campaign earlier that year.
Her carbon tax cost Albertans more than $1 billion per year before it was scrapped in 2019.
Looking to the future, Trudeau's federal carbon tax could be scrapped someday, freeing Albertans from that punishing cost of living albatross.
But what would stop a future provincial government from slapping Albertans with a provincial carbon tax again?
That's why Alberta should take the obvious next step with the Taxpayer Protection Act and expand it to prevent the carbon tax from coming home to roost here.
Smith mentioned it during the election debate.
"We are going to have a tax hike guarantee so that if there is ever a proposal for an increase in carbon tax or personal taxes or our sales taxes, it has to be put to the people," Smith said.
Committing to expanding the Taxpayer Protection Act to shield Albertans from income and business tax hikes as its first order of business if re-elected is laudable.
Albertans should also be able to trust they won't be hit with a provincial carbon tax in the future.
Kris Sims is the Alberta Director for the Canadian Taxpayers Federation.
For interview requests, click here.
---
The opinions expressed by our columnists and contributors are theirs alone and do not inherently or expressly reflect the views of our publication.
© Troy Media
Troy Media is an editorial content provider to media outlets and its own hosted community news outlets across Canada.