Of course, unions and left-wing politicians are pushing back. But their arguments are complete rubbish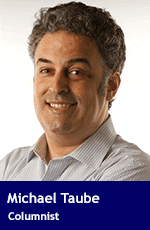 Many Canadian hospitals were forced to delay or cancel surgical procedures during the height of COVID-19. Doctors, nurses and other medical staff were often working on fumes each day. Hospital supplies, including medicine, were depleted due to supply chain issues and border restrictions. The number of available hospital beds diminished to low single digits in many provinces, which led to some patients being temporarily moved to long-term care homes, hotels, and other cities.
While the situation in our hospitals has improved, the backlog for major and minor surgeries remains a serious concern. It's important to get these numbers down as quickly and efficiently as possible because more surgical procedures are being added to this list daily.
Ontario Premier Doug Ford has started to tackle this backlog. In January, he announced that thousands of surgeries in his province would be performed in private clinics. These will only be simple, straightforward procedures, including cataracts, hip replacements, knee replacements and so on. "These are no-brainers that are backlogging the healthcare system," the Premier said. (This plan will continue after the backlog has been entirely eliminated.)
Major surgeries won't be affected. More patients will be able to get necessary and/or life-saving procedures they've waited to receive for years. Ontario's massive healthcare backlog will finally have an opportunity to settle down, too.
It's a pretty logical solution. Yet, many on the political left are up in arms about it.
Here's an example. Five major Ontario healthcare unions, CUPE/OCHU, Ontario Nurses' Association, OPSEU/SEFPO, SEIU Health-care and Unifor, came out against the government's strategy on Jan. 16. "This move will further starve our public healthcare system of funding and divert front-line staff to enrich private shareholders and diminish access to publicly-delivered healthcare," the statement read in part. "Patients will wait even longer for healthcare under this scheme and should not be misled into believing they will not pay out of pocket."
What's their solution? "Rather than divert funding from public hospital care to privatized clinics, the government must invest in our cherished public healthcare system, implement a substantive public hospital staffing retention program, and fund its public hospitals at least at the rate of the Canadian hospital average to deal with population growth, ageing and inflationary pressures."
There is not a kernel of truth to be found in this statement, alas.
Funding isn't being diverted from Ontario's public healthcare system. Straightforward surgical procedures are simply being shifted to private clinics to take care of a large backlog that's existed since COVID-19. Major surgeries will still be performed at public hospitals. Consequently, a reduced backlog will help alleviate the existing pressures felt in the public system, as well as the additional pressures on performing delayed surgical procedures since the pandemic started.
In other words, reducing wait times for surgical procedures means Ontario patients will receive different types of healthcare treatments much faster. The unions' suggestion that patients will have to wait "even longer" is complete rubbish.
The amount of hospital staff has nothing to do with this equation, either.
If there isn't any additional room in Ontario's hospital wards, they can't suddenly take in more patients. You can't magically build space to house them out of thin air. Hiring additional staff to go along with existing staff would, therefore, only increase the amount of traffic, noise and confusion in already-crowded hospitals. It won't help sick patients in any capacity.
Meanwhile, Ford and Health Minister Sylvia Jones both said on multiple occasions during the press conference last month that these surgical procedures will be covered by the publicly funded Ontario Health Insurance Plan (OHIP). Patients won't have to pay out of pocket. The Premier even went as far as to say that Ontarians will "never use their credit cards" at these private clinics.
You can't be clearer than this. The fact that unions and left-wing politicians don't believe the Ontario government is their problem, not ours.
It's also worth pointing out that Ontario's shift in location for straightforward surgical procedures won't contravene the Canada Health Act in any way, shape or form. No one has directly made this insinuation, but you know it's coming at some point.
As noted in a 2021 Health-care Policy paper by Shoo K. Lee, Brian H. Rowe and Sukhy K. Mahl, "In reality, Canada is considered 'middle of the road' among OECD nations, with a 70 percent:30 percent public-private split of healthcare expenditures, slightly below the OECD average (73 percent public and 27 percent private)." That's not an insignificant number. Nevertheless, the "boogeyman" myth perpetuated by the political left for decades has caused some Canadians to dislike, distrust and disregard the various private and partially private clinics available in this country.
While the Ford government's decision isn't a move to private healthcare, Ontarians will finally be introduced to private health facilities and learn more about them. That's an important start in a discussion we need to start having about two-tier healthcare in Canada.
Michael Taube, a Troy Media syndicated columnist and Washington Times contributor, was a speechwriter for former prime minister Stephen Harper. He holds a master's degree in comparative politics from the London School of Economics.
For interview requests, click here.
---
The opinions expressed by our columnists and contributors are theirs alone and do not inherently or expressly reflect the views of our publication.
© Troy Media
Troy Media is an editorial content provider to media outlets and its own hosted community news outlets across Canada.