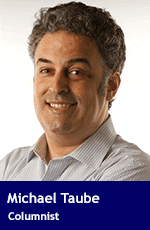 It seems like only yesterday we were discussing the Wet'suwet'en solidarity blockades, Teck Resources' withdrawal from a $20-billion oil sands project and the Ontario teachers' strike.
These issues (and others) have mostly been placed on the back burner due to the coronavirus, or COVID-19.
This global pandemic started back in late December 2019. Chinese health officials reported some people exhibited pneumonia-like symptoms in the city of Wuhan. Two-thirds of them had been at the local Huanan Seafood Wholesale Market, where the disease is believed to have originated.
The market was shut down within 24 hours. Unfortunately, it was too late – the virus had already begun to spread to large cities like Beijing and Shanghai.
China was able to lock down large portions of the country and there was some initial hope the coronavirus had mostly been contained within its borders.
However, neighbouring countries like Japan, South Korea, Hong Kong and Thailand confirmed cases of the coronavirus due to international travel.
Iran's numbers exploded shortly thereafter and the virus eventually erupted throughout Europe. In particular, northern Italy has been badly hit by this terrible virus.
As of March 16, 142 countries and territories, including five cruise ships, have reported 181,248 active cases of the coronavirus, according to the website worldometers.info. The five countries with the largest number of cases are China (80,880), Italy (27,980), Iran (14,991), Spain (9,428) and South Korea (8,236).
There have been 7,128 deaths around the world (roughly two-thirds of them in China and Italy) and 78,328 recoveries (of which 67,819 are in China).
These numbers will continue to grow until a vaccine has been created.
Canada hasn't yet suffered the same fate. We had 406 active cases on March 16, which put us in 21st position worldwide. Our death tally, which was at one for quite a while, bumped up to four that day – with all mortalities occurring in B.C.
The Public Health Agency of Canada noted on March 11 that the coronavirus pandemic's overall health risk was "low for the general population," with citizens aged 65 and older in the highest risk category.
A formal travel advisory against non-essential travel was issued by the Canadian government on March 13. International flights, with the exception of the U.S., Mexico and Caribbean, will be officially halted as of midnight on March 18. The U.S. land border will remain open, and Canadians from abroad who exhibit no symptoms of the coronavirus will be allowed to board flights and come home.
These facts and figures may be comforting to Canadians for the time being. Nevertheless, it's important to take proper precautions to ensure the coronavirus doesn't spread in our country like it has in Italy and, more recently, Spain. It will also help 'flatten the curve' with this virus – a phrase that many people are probably getting tired of hearing but is a fact of life for our society.
One important way is to practise 'social distancing' in your daily routine. (That's another phrase which is probably driving you nuts!) How can this be accomplished?
Self-isolation in your home for 14 days. Go outside for a breath of fresh air or to pick up essential items like groceries but little else. Keep your distance from people and stay away from large gatherings. And, above all, wash your hands regularly and practice proper hygiene.
It likely won't stop there, alas.
Public and private schools have closed until at least early April, but may be closed longer.
Most pro sports leagues have been suspended instead of cancelled, which is the right move – but they may ultimately be forced to cancel their seasons.
Various businesses, including restaurants, coffee shops and hotels, may have to temporarily shut down until things are under control.
If some people are out of work for extended periods, governments may have to do the unthinkable and provide income relief.
I have no idea where any of this is going. None of us do.
The only certainty is while the coronavirus won't be here forever, we must take proper preventive measures to ensure our communities remain clean, safe and healthy.
Michael Taube, a Troy Media syndicated columnist and Washington Times contributor, was a speechwriter for former prime minister Stephen Harper. He holds a master's degree in comparative politics from the London School of Economics.
---

The views, opinions and positions expressed by columnists and contributors are the author's alone. They do not inherently or expressly reflect the views, opinions and/or positions of our publication.