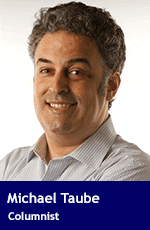 Don Rickles passed away at the age of 90 on April 6.
Rickles was one of the last remaining links to a golden period in his time-honoured industry. He was a master of improvisation and insult comedy, making jokes about racial and religious groups that would never survive in today's politically correct world. Nevertheless, he once described his comedic brand to National Public Radio's Terry Gross in this fashion: "I don't really insult … I just exaggerate life and it comes out funny."
Comedic legends like Bob Hope, Jack Benny, George Burns, Milton Berle, Redd Foxx and his best friend, Bob Newhart, admired his quick wit and blistering comebacks. His multitude of appearances with Johnny Carson (Tonight Show), David Letterman (Late Show) and on Dean Martin Celebrity Roasts remain timeless and glorious.
For all of his incredible success, Rickles barely received any nominations or awards for his body of work. The only Emmy win of his career occurred a decade ago – and, as irony would have it, contained a little-known Canadian connection.
Mr. Warmth: The Don Rickles Project (2007) was a documentary about his life and career. The first screening was at the New York Film Festival and it was later broadcast on HBO to rave reviews.
There are several stage performances contained in this award-winning documentary produced by Robert Engelman, John Landis, Mike Richardson and the comedian's late son, Larry. Indeed, appearances at Las Vegas's Stardust Resort and Casino and Caesar's Palace are logical to include in any Rickles retrospective.
Yet, it's fascinating to note that some footage was taken in, of all places, Vancouver, B.C.
While many comedians have appeared in Canada, the "Merchant of Venom" (as he was affectionately called) apparently had a soft spot for the Great White North. The Canadian Press's Victoria Ahearn wrote on Dec. 15, 2014, that "Rickles said he has many fond memories of performing in Canada. As fans may recall, he even kicked off his famed 1968 live comedy album Hello, Dummy! by telling a guy in the front row he looked like a Mountie."
It's also worth noting that Rickles used the term "hockey puck" in his act. (I couldn't find any references to Canadian beer, back bacon or igloos. No one is perfect, alas!)
His unconventional brand of humour apparently didn't resonate in Montreal's comedy club circuit at first, however. "The boss, I'll never forget it, said, 'Why does he pick on people? I don't need this,' and first thing you know I was in the car and back on the plane," Rickles told Ahearn during their interview. "Then I went back again and they said, 'Play the harmonica. Tell them you play the harmonica,' and I had a harmonica and I never took it out and never played it, and I started to do the same thing I've done all my life and I was back on a plane again."
Rickles said that he eventually "got lucky with the Canadian people." He would make many magnificent appearances in Canadian comedy clubs and concert halls. He also showed up at the Just For Laughs comedy festival, and his Montreal appearance ran as a one-hour CBC special.
In a Dec. 15, 2014, interview with the Toronto Star's Bruce DeMara pertaining to this appearance, the lifelong Democrat reportedly said, "What it is? What is it from the Toronto Star? I've wrapped fish with that paper." For conservatives who think highly of his performances at Ronald Reagan and George H.W. Bush's presidential inaugurations, this line can be added to the list, too!
While Rickles may have got off to a rough start in our country, he finished with a flourish. Many Canadians came to enjoy his comedic style, which was always done in good fun and was never meant to be hurtful. There will likely never be another one like him.
Goodnight, sweet merchant. And thank you.
Michael Taube, a Troy Media syndicated columnist and Washington Times contributor, was a speechwriter for former prime minister Stephen Harper. He holds a master's degree in comparative politics from the London School of Economics.
---

The views, opinions and positions expressed by columnists and contributors are the author's alone. They do not inherently or expressly reflect the views, opinions and/or positions of our publication.