Reading Time:
5
minutes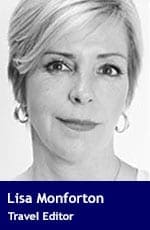 Leave it the ever-creative and health-and-relaxation-seeking La La Landers to come up with a kind of wacky way to get your fitness glow on.
The Shape House has set up its hot and happening "urban sweat lodge" in West Hollywood (there are also outlets in New York and Los Angeles) for the sweltering 55-minute experience (US$50 per session) for the feeling that you're melting away fat, toxins and any other overindulgences you've given in to recently.
Guests are led to their private dark, curtained room to lay on an infrared bed before a 40-inch television screen. After stripping and putting on the provided cotton sweat suit, you're wrapped like a lovingly-made, tightly-wrapped cabbage roll, enveloped in plastic and swaddled in a heavy blanket. A tall bottle of ionized water is within reach, because you're going to need it as the temperature ratchets up over 45 or so minutes to 70C.
You can try your best to ignore that the heat is rising with a smorgasbord of entertainment – courtesy of streaming Roku TV, headphones on and the remote in your sweaty fingertips. I just happened to stumble upon Bill Nye the Science Guy's episode on mortality and our quest to live longer and keep looking younger during my session. It kept me entertained and ironically thinking about why I was here. But full disclosure, Nye's fascinating episode couldn't completely keep my mind off the heat and I had to rip open the Velcro tab for a bit of cool relief.
Sweat beds are touted by celebs like Selena Gomez and Demi Moore, who swear it gives them energy, glowing skin and better sleep.
Shape House founder and CEO Sophie Chiche says sweating isn't a replacement for exercise but a complement to your fitness program. She says it's a chance to escape from the world for some quiet me time. Shape House claims the average person can burn 800 to 1,600 calories and more for the next 36 hours. It's not permanent weight loss and you'll gain the couple of pounds you might lose after replacing the fluids.
When my session was over, I looked far from glamorous. More like I just ran a marathon in the Amazon rainforest. But I'd do it again. I felt great. My skin had a healthy sheen and I dare say I felt a bit more svelte – that is until my lunch at California's famous In-N-Out Burger.
For more info, go to theshapehouse.com.
Three-day Moab sampler: raft, bike, hike
Here's a fun way for first-time visitors to get a taste of Moab's outdoor adventure menu in a three-day getaway.
Long-time outfitter Moab Adventure Centre has put together an itinerary called the Southwest Sampler that lets guests experience Arches and Canyonlands National Parks, and the Colorado River that runs between two of Utah's five national parks.
The package includes three nights of lodging (one night of glamping), a guided tour of Arches National Park, a four-by-four adventure and an overnight rafting trip on the Colorado River.
Check out this story on Troy Media by Andrew Penner for a taste of biking adventures around Moab
Cost of the the trip is US$685 per person and includes two nights at the Gonzo Inn (gotta love that name!) – which is a two-minute drive or short walk to downtown Moab – breakfasts and one night of deluxe camping in Castle Valley along the Colorado River.
You'll find details at Moab Adventure Centre about this trip and many others the company offers.
G Adventures sets sail along Sri Lanka's east coast
Exotic is the word that immediately comes to mind when I think of Sri Lanka and a seven-day cruise on a small catamaran sounds like a dreamy way to explore the island nation.
G Adventures, which offers another sailing trip along the south coast of Sri Lanka in winter, has just added a second sailing excursion along the east coast through the summer. The new trips begin and end in the port town of Negombo.
With a maximum of eight guests on board the ultra-modern, 16-metre catamaran, picture yourself with serene days of swimming, snorkelling or paddle boarding off the shores of deserted white sand beaches in the warm, crystal blue waters of the Indian Ocean.
Some of the highlights of the trip include visiting Pigeon Island, one of two national marine preserves of Sri Lanka, a predominantly Buddhist country. The island is known for its coral reef and hundreds of marine species, as well as the rock pools. Trincomalee, an ancient port city and whale-watching centre, is the launch point for the cruise, with pristine beaches and historic Buddhist monuments.
Cost of the six-night, seven-day trip starts at $1,599 per person. It includes six breakfasts, and five lunches and dinners. Flights are not included.
You can find details on the Sri Lanka – East Coast trip here.
Travel Insider's Skyscanner summer airline deals
Here's a sample of recent domestic and international flight prices from major cities across Canada on Skyscanner.ca. The search was done through the "cheapest month" option for one economy flight for an adult in the past 15 days. All prices are in Canadian currency and include taxes and fees. As always, prices are subject to change.
Vancouver
Vancouver to Calgary – 39 per cent off, from $193
Vancouver to Seoul – 41 per cent off, from $648
Calgary
Calgary to Vancouver – 45 per cent off, $178
Calgary to Manila – 36 per cent off, $705
Edmonton:
Edmonton to Vancouver – 27 per cent off, $211
Edmonton to Dublin – 46 per cent off, $539
Toronto:
Toronto to Vancouver – 25 per cent off, $421
Toronto to Paris – 38 per cent off, $461
Winnipeg:
Winnipeg to Calgary – 38 per cent off, $233
Winnipeg to Manila – 36 per cent off, $805
Troy Media columnist Lisa Monforton is an award-winner Calgary-based travel writer. Follow @lisamonforton on Instagram and Twitter.
---

The views, opinions and positions expressed by columnists and contributors are the author's alone. They do not inherently or expressly reflect the views, opinions and/or positions of our publication.