Studying abroad can sound like one of the best ways to study. After all, what could be better than spending your college years overseas, meeting new people and seeing more of the world? While studying abroad is a great decision and definitely one you should consider if you get the opportunity, it's not as easy as hopping on a plane. There are a lot of things you need to consider.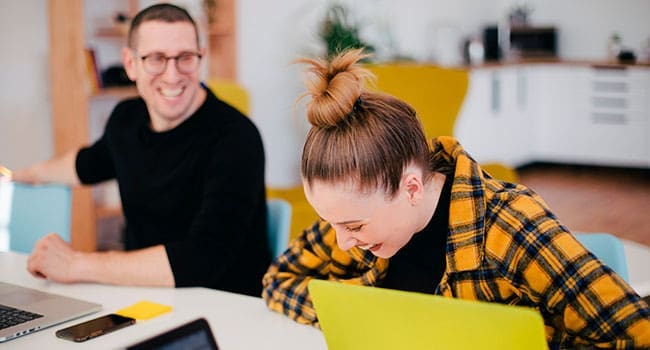 That being said, it is entirely possible to live a healthy student life while you abroad if you prepare yourself correctly.
Pick a location
There are so many different places you can head to once you've made the decision to study abroad, so the first thing you need to do is decide where in the world you want to study. Once this is decided, you can start doing research.
Africa? Asia? The UK? The Americas? Where you go will be dependent on a lot of factors, such as your financial situation, what you want to study, and general preference. Some people might lean towards warmer locations, while others would prefer to migrate to cooler areas.
Pick the right college
Wherever you're headed, you'll most likely have a lot of options to choose from, and it can be an extremely difficult decision due to the fact that you don't have the opportunity to go on tours. However, you might be able to arrange a virtual tour.
Do your research about things like subject offered at each college, as well as their requirements for international students. You might also want to compare education fees as well as living fees of different colleges. Look at the best colleges in certain areas to narrow down your list, such as the best colleges in Illinois.
Consider your finances
Studying abroad is generally much costlier than studying in your home country, as international fees can be as much as triple the local fees. Of course, this would also depend on the exchange rate between your currency and the currency of where you'll be headed.
Keep in mind that your education and living costs won't be your only expenses. You'll have to make provision for things like plane tickets and travel insurance, as well as your visa application. You might also need to buy extra clothes if you're headed somewhere where the climate differs drastically from where you currently live.
Consider what living arrangement works for you
If you study close to home, you'll have the option of staying at home and just going to campus for classes. This isn't an option when you study abroad. If you have family overseas, consider asking them whether you can stay with them, even if's only a temporary solution until you find your feet.
You can, of course, live off campus, but getting your own place might be daunting and complicated in a foreign country. Living on campus will probably be the most practical solution for most international students.
Be prepared for your visa application
A passport might not always be enough to get you to your destination – in some cases, you'll need a visa. Specifically, a student visa. This isn't as easy as filling in an application. You'll need to provide a lot of documents, so be sure to read up on what you'll need and start getting it together early.
In most cases, you need to prove that you've been accepted to a college in your country of choice. You'll also need to prove your identity and have proof that you'll be able to cover your expenses. In some cases, you might even have to go for a language test, an interview, or a medical test.
Give yourself enough time
Time management is of the essence when it comes to getting things in order for your adventure abroad. The application processes of applying to college and applying for a visa can take up to a few months, so you want to give yourself enough time.
Be sure to apply to the college as well as apply for your visa very early to make provision for any delays of bumps in the road. Set up a timeline of deadlines and mark them clearly on your calendar to stay on top of things.
Be emotionally prepared
While studying abroad is a great adventure, you will have to adjust to being in a country where you don't know a lot of people, away from your family and friends. It can be hard, but you should be able to adjust after a while.
---
This content is a joint venture between our publication and our partner. We do not endorse any product or service in the article.