Poker is a game you can play with your friends. But it also can become your income. In this case, you can play online poker games in 22Bet or participate in tournaments. Here are tips for those who want to join such events.
Don't Play Many Tournaments at Once
Newcomers often get bored watching one table, so they register for several tournaments at the same time. Don't give in to that urge! Such a mode of play severely reduces concentration, and you will drown in mistakes. At first, you need to fix a basic strategy, so start small.
At the very beginning you should play only on quality. One or two tables is enough until you have automatism in standard situations. Then you need to increase the number of tables.
Yet, you certainly need to increase the number of tables because you cannot expect success while playing a couple of dozens of tournaments a month. All in good time, be patient.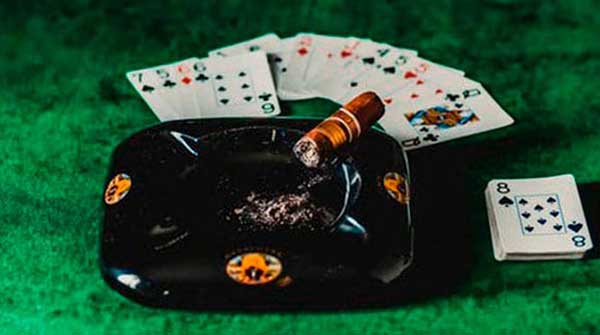 Play Tournaments With a Small Number of Participants
There are dozens of tournaments of varying formats available in all poker applications. So which ones should you choose to play regularly?
Tournaments with large prize pools are attractive, but they will have an impressive number of players fighting for them. You will regularly spend more time and get into the prize pool less often.
Beginners are advised to forgo games with enticing prizes in favour of a lower AFS. With the proper approach, this will allow you to get to the final table more often. To understand how many tournaments you need to play to reach your expectation, multiply AFS by 2.
Don't play everything! If you decide to storm the Hold'em prizes, don't consider Omaha or any other discipline. Pay attention to the dynamics of blinds growth: tournaments marked turbo or super-turbo should not be run together with regular tournaments, because the tactics are very different.
If possible, follow a predetermined schedule: If you decide to play tournaments from 7 p.m. to 10 p.m. and get knocked out fast, don't start new tournaments. Rather, concentrate on existing ones.
Don't Focus on Short-term Results
In tournaments, the results are unpredictable and random at first. You have to be patient because it takes time to draw conclusions about your level of play.
Situations that confuse beginner players:
You're one of the tournament leaders, you win every hand in a row, and the dealer reveals the right cards. But is that a good thing? Beginners tend to overestimate their capabilities, so it's very easy to get into a gambling mood and lose money.
You're out of the tournament after being the favourite in a hand. Many poker forums are filled with angry messages from inexperienced players "exposing" dishonest poker rooms. And how many stories about losing pocket aces! After a string of failures, players either become discouraged or enraged. In both cases, returning to poker with the same zeal and enthusiasm will be extremely difficult.
Remember that in the course of an evening or even a week, you may not be lucky enough to win key tournament hands. The main thing is to play correctly and thoughtfully, and with this approach, the result will not be long in coming.
---
This content is a joint venture between our publication and our partner. We do not endorse any product or service in the article.