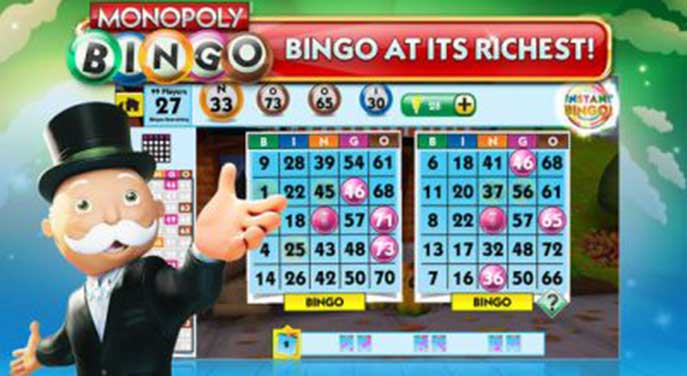 The popularity of online gaming has increased rapidly and unexpectedly over the last two years. The global pandemic has surely had something to do with it, as it has created more opportunities for online gamers. What's more, mobile gaming has taken the world by storm, with an increasing number of players choosing only mobile-optimized games.
What might seem surprising is that the popularity of mobile bingo has been rising as well. In fact, ever since numerous players became more comfortable with trying online gambling in regulated jurisdictions, the interest in this game has seen rapid growth. So, what are the exact reasons for mobile bingo's recent popularity? Read on to find out more.
Mobile Gaming Keeps Growing
If you've ever played any games online, you understand the importance of mobile gaming. In 2020 alone, mobile games generated slightly less than 50% of worldwide gaming revenue. The trend isn't likely to slow down, as experts predict it will surpass the $100 billion mark by 2023. Bingo mobile games are part of this trend, alongside many similar variants, like mobile bingo slots.
What's more, apps have largely influenced the growing trend of mobile gaming. Developers have found a way to create apps that won't hamper the player's gaming experience. As a result, players can enjoy a mobile-optimized game on any mobile device smoothly, without making compromises.
On top of that, analysts predict that the mobile app industry will generate $156 billion of consumer spendings by 2022. Bingo apps definitely want a slice of that, which is why players can now find numerous bingo applications in this fiercely competitive market.
Why Do People Choose Mobile Bingo?
The advanced graphics and technical capabilities of the latest smartphones, including accessible Wi-Fi and mobile networks, have led to the instant growth of mobile gambling apps. What's more, many bingo operators have started offering dedicated apps for particular bingo types, making players keener on mobile-optimized games.
All in all, mobile gambling's main task is to meet users' needs, allowing them to play effortlessly and comfortably, regardless of their location. So, let's go through all of the reasons that make players attracted to mobile bingo.
Convenience
One of the simplest reasons behind the growing popularity of online casinos is their convenience. Players can access their favorite bingo games away from their desktop or laptop computers and take their experience to a whole new level with mobile-optimized games. As long as players have a smartphone or tablet with a strong internet connection, mobile bingo slots and other bingo games are just a click away.
The important thing is that such bingo apps have been designed specifically for mobile platforms. As a result, players can get a customized gaming experience in the palm of their hands.
Nowadays, bingo halls are a thing of the past, as mobile casinos and bingo apps don't come with any limitations.
Social Factor
Many people choose to play bingo due to the socializing opportunities the game offers. Luckily, they do not disappear with mobile bingo.
Today's technology allows developers to create high-end specifications that cater to all players' needs. Although bingo players cannot communicate directly, the social factor remains intact thanks to the live chat function. Players can navigate it effortlessly while the numbers spin, which attracts more social players to the game.
Incentives
Unlike regular bingo games that do not come with hefty incentives, online bingo comes with eye-catching ones. What's more, mobile bingo might bring even higher incentives to lure players into downloading the applications and playing via their mobile devices.
Such promotions and bonuses are specially created for dedicated mobile users to engage them further. These offers are generous and pretty advantageous for players, offering more dedicated incentives than their desktop counterparts.
Larger Reach
Looking at land-based bingo, we can notice that halls are not available in all regions. That's why online bingo plays such an important part in the iGaming community.
In addition, the number of smartphone users is currently higher than six billion, which is something the mobile bingo world has benefited from. The number of smartphone users keeps on growing, creating a steady increase in mobile bingo users worldwide.
All in all, operators are likely to continue attracting large numbers of players in the years to come, thanks to their intuitive features and offerings.
What Does the Future Hold for Mobile Bingo?
The continuous growth of mobile gaming revenue suggests that online bingo availability will continue to climb as well. Mobile technology witnesses innovations all the time and opens the door for new and exciting ideas in the online bingo world.
Some experts claim that implementing virtual and augmented reality in online bingo games is likely to happen, as it's already well underway with other casino games. This would enable players to play bingo comfortably from their living rooms with a real-life feel added to it.
So, it's not surprising that mobile technology has helped revolutionize online bingo — in fact, it has brought it closer to many players worldwide. We are excited to see how mobile bingo will become a larger part of all players' lives in the future.
---
This content is a joint venture between our publication and our partner. We do not endorse any product or service in the article.