If you are hoping to officially become a Canadian citizen, there are certain hurdles you will have to overcome first. Gaining citizenship is a vital step and could have an impact on the rest of your life a well as the lives of your family. This is why you need to ensure you do all you can do boost your chances of gaining citizenship.
One of the things you will have to do is to pass the Canadian Citizenship Test. Naturally, this is something that many people find daunting, and this can lead to them being unprepared, nervous, and failing the test. If you want to boost your chances of passing this test, there are steps you can take. In this article, we will look at some of the benefits of taking preparation classes to help you pass your test.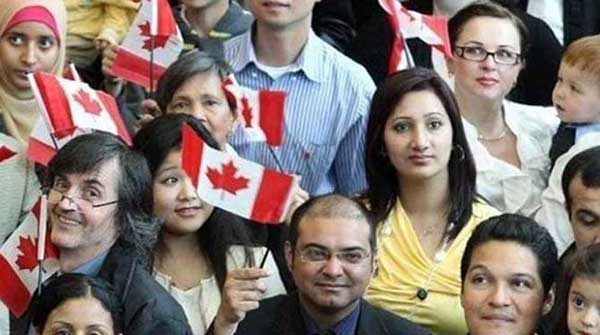 What Are the Benefits?
There are many benefits that come with taking Canadian citizenship classes for test preparation. One of the benefits is that you can do this online from the comfort of your own home, so you won't have to disrupt your schedule or take time out to go and take classes. Second, these preparation classes are free of charge, so it won't cost you anything to be more prepared and in with a far better chance of passing.
Naturally, people often take these tests feeling very nervous and unconfident, which is something that can have a profound impact on your ability to score well and pass the test. By boosting your confidence, you can also boost your chances of passing the test and taking preparation classes can help to provide you with that confidence. This is another key benefit of taking test preparation classes for the Canadian Citizenship test.
Naturally, test papers that are provided as part of this course are just mocks and not the real questions that you will be asked. However, even then they do provide you with a good idea of what you will be asked and what the structure of the test is like. This makes it easier for you to be prepared and get ready for the real test. You will also be able to benefit from knowing what you have to learn and what to focus on in order to pass the test.
As part of these classes, you will learn about Canadian culture, history, and values, all of which you need to have a good knowledge of in order to pass the real test. By learning and practicing these areas as part of your classes, you can go into the real test equipped with the knowledge you need to pass. You will gain a good understanding of the Discover Canada book, which is invaluable in terms of helping you to learn what you need to pass your exam.
So, if you are serious about becoming a Canadian citizen, and you want to increase your chances of acing the exam, these courses are definitely well worth considering.
---
This content is a joint venture between our publication and our partner. We do not endorse any product or service in the article.