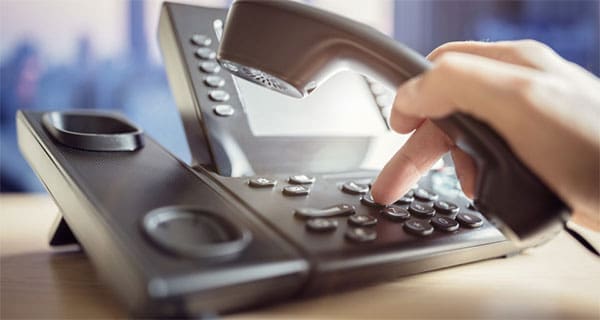 Telephony remains the easiest way of communication with customers, regardless of the scale of the enterprise. The IP telephony is a way to connect the capabilities of traditional telephoning and the Internet. The principle of operation is simple – the voice is converted into compressed data packets that are transmitted through the network to the addressee and then decoded into speech again. This is what allows to significantly reduce the load on the network and thereby reduce the cost of the call.
IP telephoning allows you to connect everyone in your office in minutes, without reference to geography. All you need is a stable Internet and a few minutes to configure the SIP trunk service.
Advantages of IP telephony
There are truly many advantages for travellers:
Calling through the application is as convenient as just from the phone. Friends and partners will be able to call you to the local number as if you had not left your place.
It works via the Internet, so you can use Wi-Fi or buy a local SIM-card to make it work anywhere.
As for the most inaccessible corners of the planet, where there are difficulties with an Internet connection, turn on conditional forwarding and do not miss a single call.
You make calls at the best rates if to compare with mobile operators.
For business:
If your large online store, delivery service or just a business requires constant communication with customers, a simple and easy way to build a full-fledged call centre is using Didlogic.
If your Call Centre is already equipped, you can use the Didlogic service for the highest quality calls to anywhere in the world.
If you already have your own network and IP-telephony system, you will need to connect via a SIP trunk. You can create a SIP trunk and confirm your static IP addresses in it, and then you will be able to transmit confirmed or purchased numbers in each call to Caller ID.
What is SIP Trunk?
SIP is the main IP telephony protocol. If your company has already set up a phone connection, SIP-trunk is the best way to reach you to the whole world. A SIP connection is much more reliable and more mobile than a digital phone stream because you can use several Internet connections to achieve maximum reliability.
Didlogic has a network of 24 possible locations to provide you the best VOIP services. It provides 3 possible account levels:
Basic (includes the access to the DID portal, own caller ID, unlimited in/outbound channels).
Business ( has a number of additional services, including SMS, API access, LNP portal, etc).
Wholesale (Includes everything in previous levels, as well as priority support, number porting in 40+ countries and local licensed voice service).
In case you still have any questions – feel free to ask in comments.
---
This content is a joint venture between our publication and our partner. We do not endorse any product or service in the article.