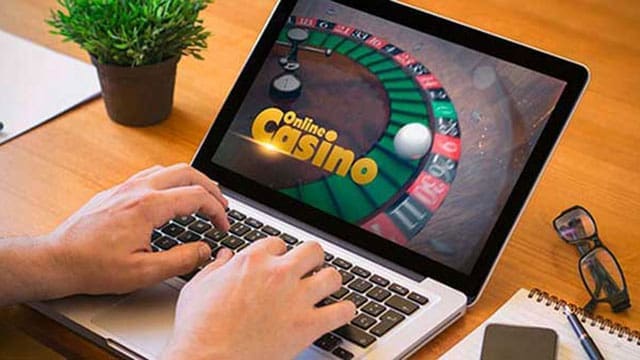 The bulk of online gambling sites is managed by overseas operators in Canada, which has a robust online gambling business. The regulations governing internet gambling in Canada are a bit hazy.
As a result, the government has not been as tough with online gambling businesses in the past. With every new year, the Canadian online gaming sector continues to expand. New players perceive it as a way to find the best online casino in Canada to win real money and have some fun time while at it.
There have been numerous developments in the Canadian market. These reforms have had a positive and adverse influence on the Canadian gaming business.
Recognizing it will go a huge way toward allowing you to appreciate all of the industry's developments. Additionally, these developments can help us understand what the future holds for the industry in Canada.
New trends in Canada's online gambling market
The annual total revenue of the internet gambling sector in Canada is estimated to be over $31 billion. It is Canada's largest entertainment sector.
In the next several years, the global gambling business is predicted to grow to over $180 billion in yearly revenue. Canada will provide a significant portion of that, and these trends will further increase the statistics.
The emergency of a regulated gambling market
Canada is ready to enter the regulated gaming business by legalizing online sports betting and gambling. Both players and the state will gain from this action with new restrictions. The government will be able to collect significant tax income, and local players will be capable of picking from a greater range of games.
This, of course, raises concerns about the numerous issues that come with internet betting. The addictive nature of video games is one of the main concerns. Experts are working on legislation to ensure that this new gambling industry is designed responsibly.
Because internet betting has previously only been available through a few provincial government sites and offshore casinos, the new legislation will have a significant impact on the online casino business. Time will tell how much the change will help the state and consumers.
The necessity for reform is well understood by governments and legislative bodies. This is happening, albeit at a glacial pace. Though some new rules may appear to restrict player options, it would be in the best interests of players for the gambling industry to be as controlled as possible.
Rules are becoming strict
Canada's gambling rules are less stringent than those in the United States. It was unlawful to register and run an online casino in Canada during the internet's early days. The Criminal Code of Canada defines what constitutes a crime when it comes to gambling in various forms.
Online gambling currently exists in such a huge grey area that enforcement is essentially non-existent. However, it is up to each province or territory to maintain order. There are no uniform rules or gaming choices in any province or territory. Some have government-approved online sites, while others do not.
Offshore gambling websites are highly popular in Canada. This is mainly because they provide promotions and incentives that can't be found at Canadian casinos.
The regulations governing internet casinos are so ambiguous. Therefore, offshore sites are theoretically illegal. However, there is no system in place to prevent Canadians from playing.
The mobile gaming trends
The mobile device is to thank for putting the online gambling business at the disposal of almost everyone. Tablets and smartphones are currently used by the vast majority of people.
A whopping 86 percent of the population in Canada possesses a smartphone. A mobile device gives you convenient access to a gaming account, and you may win some.
According to data, online casino customers climbed by 2% in 2020, while online casino earnings increased by 24%. These figures increased in 2021 and are likely to continue to rise in the future. As a result, practically every online casino now offers either a mobile-friendly website or a free gaming app.
Internet speeds are currently super-fast
When it comes to playing any sort of game, loading speeds are vital. With real money casino games, sluggish internet just won't cut it. The federal government of Canada has fought for universal internet access for all Canadians, and this has progressed. A report from OpenSignal provides evidence of this. Based on average connection speeds, Canada ranked 25th. That is lightning fast in comparison to other North American countries.
Game selections are enhanced with technology
As technology progresses, so do the various gaming options. There are already hundreds of smartphone applications available to all Canadians. The situation of online casinos in the nation precisely illustrates this symbiotic link between the two entities.
A few software engineers can also be found in Canada. Canada is a high-tech country where innovation appears to be the norm. The internet in Canada is so much more dependable and quicker than in other areas of the world. Software companies have given several of the traditional casino games a major facelift.
Rolling the spins in slots with film, TV, or pop culture elements and narratives has evolved into a kind of entertainment in addition to a gambling game. Another innovative application of enhanced internet standards is live dealers. More interesting things are on the way.
The coronavirus effect on the industry
The prosperity of the online gambling sector in Canada is due in part to the coronavirus. It arises from the implementation of shutdown and capacity limitations in Canadian diners, cinemas, casinos, and other social gathering places.
With self-isolation, it's no surprise that individuals started using the internet to pass the time. Surprisingly, more Canadians found online casinos during this period, when they were spending most of their days at home. This led to a newfound ability to enjoy a casino lifestyle from the convenience of one's living room sofa. As a result of the new trend, many more online casinos have opened throughout the world.
Conclusion
The Canadian online casino sector appears to have a bright future ahead. This is in terms of collecting significant industry-related revenues and expanding the number of games.
Those concerned about gambling-related issues may rest assured that authorities are taking all aspects of gaming extremely seriously. The Canadian government is well-known for prioritizing public health and liberal principles.
Trying to make the most of the opportunity to enter the online gaming business would likely benefit all parties involved.