Have you visited Canada during the Spring Season? No? Then you're definitely missing out! It's a well-known fact that Canada is a beautiful country and with its rolling landscapes and picturesque towns, it's not hard to see why.
Although most tourists visit Canada in the Summer or Winter, it's during the Spring season when this country really starts to sing. It's the time of year when the white snow gives way to an array of colours from pretty flowers to vivid green trees. The melting of the snow also gives rise to new activities and exciting vacation spots, meaning there is plenty to see and do at this time of year.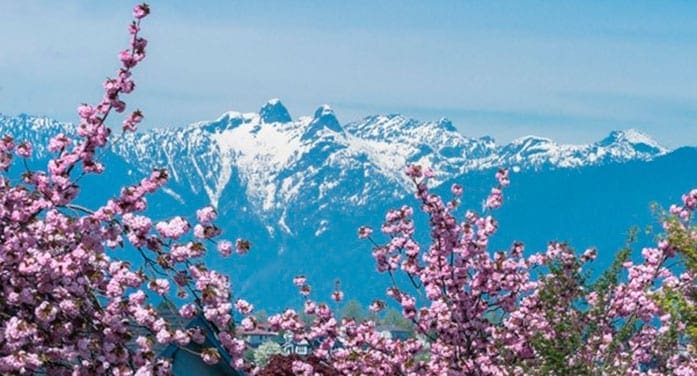 What Can You See and Do In Canada This Spring?
Spring in Canada runs from the end of March to the end of June, with April and May being the 'shoulder' season. Visiting in the shoulder season – the time between peak tourism and the offseason – means that travel is easier, more accommodation is available, and there are fewer people so you've got more space to roam. You're also close enough to peak season that the weather and surroundings are still pleasant. There's also plenty to do, so you won't get bored.
Here are some of our favourite Spring activities.
Vancouver Cherry Blossoms
British Columbia is full of scenic wonders, including Vancouver's Cherry Blossom Event. Every spring Vancouver's 43,000 Cherry Trees bloom, creating a magical transformation that is definitely a sight to behold!
This festival was inspired by the Sakura Festival in Japan, where millions of cherry trees bloom every year. The founders of the Vancouver event felt this was a nice way to remember where the Cherry Blossom trees came from, as they were a gift from Japan.
The first Cherry Blossom Festival took place in 2006. Since then it has only grown. Not only can you marvel at the beautiful flowers you can also listen to music, dance and eat food. Although the festivities have been restricted this year, you can still take a virtual tour of the Cherry Blossoms right from your own sofa.
Heli-Skiing in Canadian Monashee Mountains
Canada is where some of the best ski resorts in the world can be found and it's why skiing is a common pastime for both tourists and locals alike. Now, most people associate skiing with the Winter months, but it is still possible to ski in Spring and it's something that has become a lot more popular. Not only do you get powdery snow up on high terrains, but the temperature is also a lot warmer. This means you get the rare opportunity to ski with just a t-shirt on. There are also fewer people and longer daylight hours.
Monashee Mountain range in British Columbia is a ski resort that is perfect for some Spring skiing. It has a stunning alpine landscape and it also offers a fun heli-skiing experience. Enjoy the amazing scenery on a stunning helicopter trip to the snow-covered peak and hop onto the fluffy fine powder to experience a thrilling skiing adventure.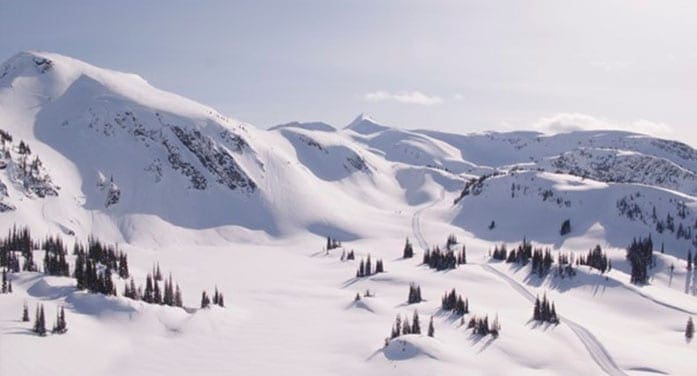 Bruce Peninsula Grotto Exploration
The Bruce Peninsula Grotto is an astounding natural beauty with its bright blue water pool and intricate cave-like backdrop. Most people visit the Grotto in July and August, so get ahead of the crowds and visit in Spring where you can relax in the blue waters as if you have the whole place to yourself.
It's roughly a 45-minute hike to the Grotto, so make sure you come fully equipped with comfortable shoes and plenty of water. The hike is a fundamental part of this attraction as you get to immerse yourself in the beautiful forest surroundings and marvel at the ancient cedar trees, the colorful orchids, and the twittering birds.
Ottawa Tulips Festival
The time has come for tulips in Canada to bloom. Spring in Ottawa means a multitude of vibrant colorful tulips popping up all over the city. This yearly Tulip Festival begins in May and is the biggest tulip festival in the world. There are more than a million tulips that bloom every year and all from various species.
The event also has a fascinating history. It all began in the Second World War when Ottawa welcomed the Dutch royal family who was seeking asylum. In 1945 Canada played a major role in freeing the Netherlands and the Dutch sent over some tulip bulbs as a symbol of their gratitude for all that Canada had done for them. The Dutch have sent tulips bulbs every year since. And that is how the Tulip Festival was born.
Maple Syrup Season
Canada has the biggest maple syrup industry globally, and Spring marks the beginning of the maple syrup season. The warmer temperatures of Spring are needed to encourage the maple trees to turn their stored starch into syrup. The farmers are then able to extract this syrup using the simple process of "tapping".
This syrup is then transformed into the deliciously sweet treats that we know and love, such as maple taffy. Not only do you get to taste the first syrup of the season, but it's also the perfect opportunity to watch sugar-making demonstrations and to go for car rides in the maple forests.
Great Bear Rain Forest
The Great Bear Rain Forest, which stretches across the Pacific Coast of Canada, is 6.4 million hectares worth of astounding natural scenery, thick green vegetation, and amazing biodiversity. As the name implies, this forest is home to bears, namely grizzly and black bears.
Here you can witness the bears swimming in the ponds and eating fish on the beach. But make sure to look out for the other residents, such as cougars, wolves, sea otters and dolphins. On second thought maybe it's best to avoid the cougars and wolves.
You can either explore the old-growth forests full of Spring-time daffodils or head to the shoreline for some fishing or kayaking. The best way to reach the forest is by boat or floatplane as there are very few roads. Its remote location will have you feeling as though you have escaped from the rest of the world and is an unforgettable experience for any nature adventurer.
Final Thoughts
Canada is among the most beautiful nations in the world. However, it gets even better during the Spring Season. Also, explore the Trans Canada Trail opened in 2017 for your next hike adventure. The lack of hundreds of tourists and a quieter environment offers ample opportunities to explore the land and its amazing attractions.
---
This content is a joint venture between our publication and our partner. We do not endorse any product or service in the article.